Cards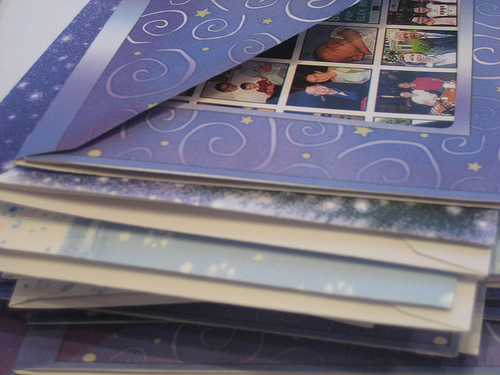 United States
October 4, 2007 8:32pm CST
Do you send a card for every holiday, or is that just for Birthdays and Christmas?
5 responses

• India
5 Oct 07
Duirng the days of our important Hindu Festivals and new years day, I used to receive hundreds of cards and I used to post in almost equal number. Now postage has gone up and the card prices also have gone up and it is fashionable to send email greetings with lovliest cards almost free of cost!!

• China
5 Oct 07
Morning, ssh. It is the same here in China that the price for postage has gone up and it is the same with the cards' price. Now I do the same to send online cards as it is fast and convenient and fashionable. Because we can have many choices while choosing the online cards that we like.

• India
5 Oct 07
I believe it is same everywhere including your country, my country and other countires too. It is really saving of considerable amount particularly for those who used to send 200+ cards in a season. My father in law who is a doctor sends out more than 600 per year. Imagine how much saving he does.



• China
5 Oct 07
I used to send a card for holidays, but not every holiday when I was young. Now I don't send any cards in real. It is only from the Internet that I send cards for holiday to my friends as it is much easier and convenient and cheap.