Fall Is Fast Approching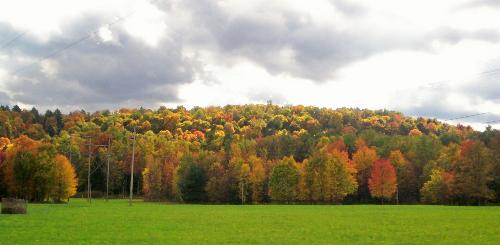 United States
October 20, 2007 10:01pm CST
Just last week the leaves on the trees were still green. Now this week they have all started to change and some dont have leaves. Fall came to fast. I guess I cant believe its almost winter again. Where did the summer go? I love taking drives and seeing all the beautifull colors of nature. I try to take as many pictures as I can. I got a few good ones of the colors. My kids collect the good ones and I hang them in my house. They make a very nice decoration and bring nature inside. Do you enjoy the leaves changing? Do you like this time of year?
3 responses

• United States
21 Oct 07
why yes i love the fall,the leafs look so beautiful and i enjoy walking with my babies and collecting all the real pretty ones and making stuff out of them,the trees look so nice too.pattie

• Canada
21 Oct 07
Hi copperkitten, All the seasons are beautiful, although I don't enjoy winter as much anymore. The fall is especially beautiful with its changing colors and falling leaves. I especially enjoy spring, as it reminds me of the continuation of life. Blessings.

• United States
21 Oct 07
Autumn is my favorite season..I just wish it lasted all year...I love collecting leaves and just taking walks and drive out into the country to see all the beauty...The hills look so beautiful with the colored leaves...