Grey hair/white hair - does it mean aging?

Malaysia
October 22, 2007 10:52am CST
I have a friend whose hair were almost covered with grey/white hair when he was only 17 years. I thought only old people have grey/white hair. Does grey/white hair shows that you are aging or is it some kind of sickness? If you find some grey/white hair, would you pluck it or dye it black? Why? For me, I have one or two, so sometimes I plucked it.
6 responses

• United States
22 Oct 07
I don't know what it means really. I have been getting gray and white hair since I was 12. I am 35 and almost all of my hair is grey. If I didn't dye it I am sure I would look a lot different. I let it grow out once just to see how much grey there was. I was shocked....the whole top of my head is almost gray. Premature graying is on my fathers side of the family along with hypothyroidism, graves disease, cancer, mental illness and so much other stuff. It's a wonder I am not in a home yet. I do dye my hair dark brown, I don't pluck as my hair is thinning (another wonderful family trait my father has shared with me) and I want to keep what I have lol!

• United States
23 Oct 07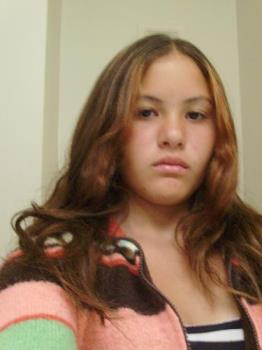 yes it is definitely genetic. My daughter is 13 and I have already noticed she has a few gray hairs on her head, I just hope she doesn't get it as bad as I do. She has beautiful hair!

• Australia
25 Oct 07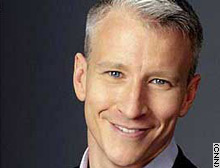 Greying is usually hereditary. Premature greying is also inherited, which is probably what happened to your friend. I started going grey when I was 16 years, although wasn't completely grey until I was 40 years. Your friend is very young to be completely white/grey. It is possible that she had an illness that caused this, or a vitamin deficiency. What was her original colour hair? Red heads can go grey/white at a very young age.

• Malaysia
25 Oct 07
Well actually not all his hair went white but it is very obvious that about 90% of his hair is white. I dont know if he has any kind of illness but I remember that he is obese. His original hair was dark brown. I havent seen him since our school days, probably his hair has gone totally white now.

• Malaysia
23 Oct 07
With the current stress of life even the young ones have gray hair on their heads. Those without any gray hair would have no hair at all. So, in other words, the color of your hair does not really correspond to your age. There are also many older people that have no gray hair. I think it is also related to the gene.

• United States
23 Oct 07
I am not sure what it actually represents if and when you get grey hair at that age. I have had grey hair since I was in my early 20s and its gotten worse over time. I usually dye my hair and when I can't be bothered I just let them grow LOL

• Indonesia
23 Oct 07
For me I have only one or two and same like you, I plucked it. But if people who have more grey/white hair since they are 17, means they have different gen in their hair. So we called it's from family gen, usually some of their relatives also have same problem. And they usually proud with that, white hair identically with wisdom right LOL :) and they usually don't cover their hair with dye it or with hat, just show it as usual. I have some friends with white hair problem, but seems that they never consider it as a sickness.

• Singapore
22 Oct 07
Hello there. I fist had grey hair when i was only 11 years old. I only have a few strands of grey hair. I am now 24 years and I still have a few strands of grey hair. I think having grey hair does not indicate aging. I am a good example. I dye my hair not to hide my grey hair. I dye it because I do not like black hair. I have natural black hair. I usually dye it dark copper. I do not dye bright colors because Asians look weird with blond hair.

• Malaysia
23 Oct 07
Probably the grey hair in young and old people is different. I have another example, my late grandmother had very dark hair and she only have a few strand of grey hair. The secret probably lies in her gen ( I hope I will inherit it) and if I am not mistaken, she used to apply coconut oil to her hair everyday.