I am cooking duck today.

United States
8 responses

• Malaysia
24 Oct 07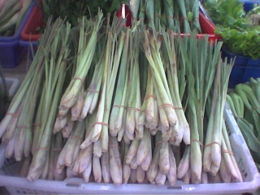 I like to eat duck meat. I have had it last month and cooked it on my own for my family. I marinate it for 24 hours with adequate mixture of spices and put it(whole duck) in microwave oven for twice of 30 minutes. After the 30 minutes, I added extra lime leaves and (lemon grass) poales, leave it for 30 minutes and restart my microwave for another 30 minutes. Any meat should be marinated to get the best outcomes. Its delicious.

•
23 Oct 07
I have never made duck, but I've had it in restaurants, and it was delicious. I've never really seen it at supermarkets. Where do you buy yours, or do you hunt it yourself?

•
24 Oct 07
Hmm, I've never seen it in the stores, but maybe I'm just not going to the right stores!


• China
23 Oct 07
I love duck. Just a few days ago, I bought half duck from the supermarket and my wife cooked it with some ginger, spicy pepper, garlic and some other stuff for the duck. It is not consumed yet, but it will be consumed today.

• United States
23 Oct 07
I have never had duck. My husband loves it though. Maybe one of these days I will give it a try. I'm not very adventerious when it comes to new foods.

• India
24 Oct 07
I cook food myself. But never ate a duck or non-veg for that matter. Bcoz am a veggie. :)

• United States
24 Oct 07
Oh, yes, I love duck. They used to have a Christmas special with wonderful duck at a restaurant near us. When I was a child my brothers were always given a few nickels and told to go to the carnival that visited our small village every spring. There they tossed the nickels into little cups in order to win ducklings which we brought home and raised. In the fall, I cried over the loss of my friends the ducks who had grown up before my eyes and I did not want to eat them, but the family had roast duck every Sunday for a month and then we made pillows out of the feathers. Your slow heat will make the duck very tender and juicy and cabbage tastes wonderful in the stuffing. Mmmmmmm.

• United States
24 Oct 07
This is one of those I have never tried before. I know I will never try it either. I do hope your meal came out tasty for you. :)