Painting found in trash could fetch $1M.........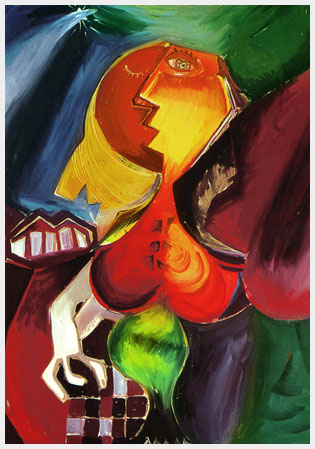 Romania
October 24, 2007 4:32am CST
A painting stolen 20 years ago was found lying,in trash along a street and now it could fetch up to $1 million at auction. What do you say about that?
7 responses

• Philippines
25 Oct 07
This news proves the saying that there is gold in trash... the person who threw it away might not be aware that the painting is somewhat priceless... or the one who did the painting was popular... This person could be banging his head against the wall for making such a great mistake...

• Romania
25 Oct 07
Yep that is true there is gold in trash.For what i know those who collect trash get a lot of money from others garbage.In these days you can make money from everything.

• Philippines
28 Oct 07
Laurentyu1, as they say it, there's money in trash. The person who found it is now rich. Lucky fellow!

• Romania
28 Oct 07
Somebody's trash and trow it and somebody's fortune and get rich that's how things happened in life.That is how luck comes sometimes in our life.

• India
24 Oct 07
It is really a great windfall gain for guy who is picking the rags. It is a story of FROM RAGS TO RICHES. There are ever so many painters in Europe whose works of art has not seen the light of the day because of the stiff competition or lack of promotion. If any one finds such art works, it may also fetch millions. Good and interesting topic. Thanks and have a nice day.

• Romania
24 Oct 07
Yes you are right many great painters can't show their arts because they do not have someone to promote their work, or do not have the money for adds.


• Calgary, Alberta
18 Nov 07
it is great when something like that happens,but it may not be as easy as that,if this peice was stolen and reported to the police,the original owners can still go to court over posetion of it.so it could take some time before they can actually get any money.

• Uganda
18 Nov 07
You wonder what the original thief of that painting thought he was going to use it for. Most of those expensive paintings are few, rare and easily recognisable. So he obviously could not sell it, and was even tired of it. I think he might have thrown it away in frustration.

• United States
18 Nov 07
You've heard about "dumpster diving"? Makes you want to start a new hobby! LOL. I'm sure if I did, all I'd ever find would be trash. No treasures.