To All Of My Friends Here On MyLot And Beyond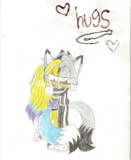 United States
November 4, 2007 10:01pm CST
Just wanted to let everyone know the reason I haven't been responding very much at all this weekend. I've been going through a lot more crap in which has brought me down even more. I just haven't been myself lately, been sleeping a lot more than normal which I know is a cop out so I don't have to face the day and my problems. I will be back eventually but right now I need time away to get my head screwed back on my shoulders. This year has been total hell for me and my husband and we know it'll get better but it seems to get worse and worse. Most of you know about my parents, they've finished moving however, Mom never did find her cat that has been missing since August. They're having a terrible time finances due to their other house hasn't sold yet due to my nephew and his fiancé are buying it in a year from now - once they get their credit straightened out in order to qualify. Hubby and I are helping them when we can, which isn't often because we're in a financial pickle too although not as bad as they are. So Mom has been depressed which is hard for me to watch her go through and I did finally get her to ask her doctor for some antidepressants in which are helping her some what. She's better than she was but not as good as she could be so I have a feeling she's going to have to have the dosage increased a bit. Well I just might join in that boat and have mine increased too for I'm not doing so well either but right now that's beside the point. The other issue is with the hubby's retirement and getting 100% of disability which is a crock because of this and that, he can't be doing this and can't be doing that and he has to do this and has to do that. Red tape is what it is and it's gotten to be a tug of war with them to get what he needs. Sad that he spends 27 years defending our country and gets shafted when he retires. Welcome to the USA! I've been looking for a job and nothing has surfaced as of yet but I'm still looking but well... Most of you know that I'm legally deaf. Well I had lost my hearing aids and been looking for them like crazy only for hubby to find them in the driveway all crushed to bits and pieces. I cried and cried because I loved them so much. The reason I say that is because all of my life I've had several hearing aids and hated each and ever damned one of them because technology hadn't advanced enough in my day to make them sound right, instead they always sounded very high pitched like some cartoon character which would drive me insane!! Finally these come out and being that hubby was active duty, we only had to pay $50. out of $2,000 - $3,000 for them. Now that he's retired, I don't know if our insurance will cover them anymore. I'll find out tomorrow for sure or in the next few days when someone returns my call. I swear I felt like someone had literally popped my bubble or deflated the last strand of my being when he came in to show me the pieces. THEN... we get a phone call that hubby's mother is not doing so well and had to go into the hospital for a few days and that they'll need 24/7 care which means they'll have to move into hubby's sister's place since they have a small house behind their house for this reason but they don't want to move but now they have to. So now hubby has to call social services and some other place to get help to reason with his parents - mom and step dad. Does it EVER end? Or does it pile and pile and pile up higher and higher? The last two nights I've gone to bed at 10 or 10:30 because I'm so worn down and totally exhausted and then I sleep during the day too. I'm usually a night owl, up till 1 or 2am but not lately. I have no interest in anything, not mylot, not reading, cross stitching - nothing. All I want to do is sleep. So please bear with me on this. It's been a year from HELL. So I've made a folder to put in the discussions that I would normally respond to and will respond to at a later date when my head clears up a bit but right now I just can't. I've got too much on my plate right now to think straight. However I may respond to some here and there, but not like I've been normally. Take care - All of you! I will return... eventually. Just please say a prayer for my parents and hubby & I. We sure need all we can get!Bless you all!
8 responses

• United States
5 Nov 07
Having the hearing issue is enough by itself to make things a problem. I would also suggest that if there is an agency that provides care for adult disabled you could do that. Your hearing loss would not necessarily be a problem. We will say our prayers for you, and you just know that we are here when you do have time and pick up in your moods. Hugs to you, have a good night.

• United States
5 Nov 07
That's one part of aging I am afraid of is losing my hearing. I've a sister thats deaf in one ear and a brother thats totally blind. I don't want to be the next one. Thoughts & prayers to you catsanddogs once again. HAPPY POSTINGS FROM GRANDPA BOB !!~

• United States
5 Nov 07
Prayers going out your way for you and the whole family as well. Stress is such a hard thing to deal with at times. I myself have not been the sanest person in the past year due to stress as well. Just hang in their. Prayers work. Just be sure you take care of yourself as well is all I can add. God bless you and your loved ones. Prayers and thoughts with you. HAPPY POSTINGS FROM GRANDPA BOB !!~

• Australia
6 Nov 07
You need to take a good rest from all this stress, & if that means not being on My Lot, that doesn't matter. The important thing is to get well. Your depression does sound like it has worsened a little & you may need an increase of your meds. I didn't realise hearing aids cost that much! I do hope you get some financial assistance to purchase another very good pair. I can just imagine the government form filling your poor hubby has to do to get his disability. Please know that we are all here for you.

• Canada
5 Nov 07
Hi CatsandDogs, I am so sorry that you and your family are going through such a tough time right now. You are definitely in my heart and thoughts. Take all the time you need, we will still be here waiting for you when your ready to come back, but please take care of yourself! Luv & Hugzz, PurpleTeddyBear.

• United States
5 Nov 07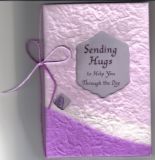 You have to know we all totally understand you are going through a bad time and I feel so bad that I can't be of any real help to you. I also sleep just so I don't have to deal with the problems. Yes, it's a cop out but for me it's a coping mechanism and keeps me safe from myself. It's always something...I just had my rent recertification and my rent went up over $100 a month because I work one measely day a week! You know I was on that phone first thing this morning to see what happened and yes, there is a mistake and it will probably only go up about $50...better but WTF? I'm working one day a week and now it will all go to the rent! Sorry to be telling you my woes since yours are so much worse. Just take everything one day at a time.

• United States
5 Nov 07
I certainly am no stranger to everything youve mentioned. Just remember everything does work out. Maybe not to our likings but we must accept it. Being postive does help. Also try and remind yourself there are people out there with worse probems. Be thankfull for everything you have. If you can do that things will fall into place. I will say a prayer for you. Take all the time you need. We will still be here for you.

• United Kingdom
5 Nov 07
Sweetie I am so sorry to read all this you are certainly having a hell of a time there But please do also take care of yourself as for the sleeping well it does do you good as you say the Problems are not there when you sleep I wish I could help you I really do but all I can do is send you a big Hug and ask you to take care there Love and Hugs sent your way

• Philippines
5 Nov 07
Be strong and courageous my friend! We all have our own cross to carry but God never leave us behind, He's always at our side. No matter how hard or difficult life is with you right now, just think that everything will be ok. Hold on to your faith and let's all hope for the best. God Bless! Take care.