The Avatars of force and power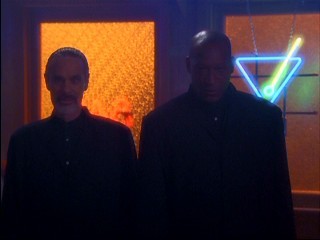 United States
November 10, 2007 3:37am CST
The Avatars are a force that claim to be neither good nor evil. First appearing to Cole then to Leo at not only there worst times, but when they were at the peak of craziness. So what do you think of the Avatars?
2 responses

• Spain
12 Nov 07
your idea is good but not the way to make this. You can not removed teh people only for they make problems :)

• United States
11 Nov 07
I love it, I love to watch Charm and I think that sometimes Cole get a raw deal but he is evil. My favorite on it Piper, I think it would be cool to just flip your hands and blow someone or something up. Welcome to MyLot and I hope that you have a wonderful day.

• United States
11 Nov 07
I think your right having Piper's powers would be cool, and as for Cole being evil, "I can't be good, and I won't be evil. What do you want from me?" But in the end good and evil are such useless categories.