Why do we ask so many questions?

India
10 responses


• India
28 Oct 06
coz we need a lot of answers. Need to learn all the time.

•
28 Oct 06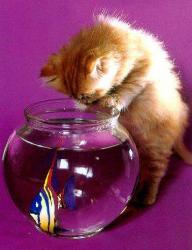 Curiosity. Without that, we wouldn't feel the need to ask anything. You never stop learning, be it asking questions yourself about something, or reading the results of a question someone asked before you. Ever notice how you always ask yourself a question, before you ask another? ..curiosity:)

• United States
28 Oct 06
As humans we are naturally curious about our surrounding. We always long to learn more about why things happen. Questions are used in everyday language as well like in "How are you?" it starts conversation and discussion. We ask questions to get answers and fill in gaps of what we do not know.