my new ratties, Luna and Kitten.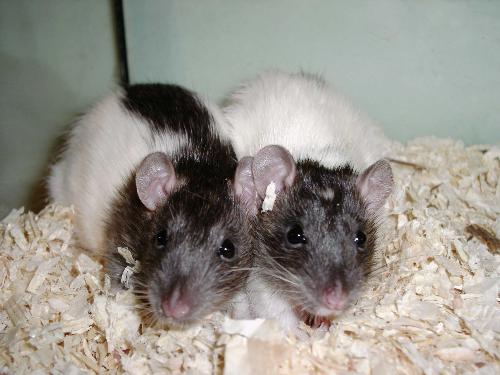 January 7, 2008 9:54am CST
sadly my little Millie was put down last week. she was very old, had had a stroke a few weeks back (but still very perky and cheerful) and had a little lump coming. she was starting to lose condition, so we made the sad descision to have her put to sleep before she started suffering. so my these are my new girlies, Luna and Kitten. Luna is the one with the little white dot on her forehead, and Kitten the darker marked girl. and they're utterly charming.
2 responses

• Philippines
20 Jan 08
hi galena! ^__^ how is Luna and Kitten?? i just love the name Luna! can i ask why did you name your cat as Luna? has it something to do with her dot on her forehead? ^__^ just asking. ^__^

• Philippines
20 Jan 08
oops. sorry. i didn't notice they were rats until i saw the "interest". LOL

• United States
8 Jan 08
Aww--Luna and Kitten are adorable. Fitting you named Luna her name as that white dot looks like a little "moon" So sorry to hear about Millie though as I remember you had her awhile and also had been sick before