ISP's set to raid your privacy!

United States
January 10, 2008 2:34am CST
This is something that bugs me. Do you want AT&T scanning your communications for any reason? People who have iPhones or other AT&T communications media could find their files routinely 'sniffed' or examined for files that are 'copyrighted' or can be MISTAKEN for copyrighted. Say, you have a girl friend named Madonna who has a private voice communication or image in your device, it could be determined to be copyrighted, and looked at. There are some voice communications and images we don't want looked at by strangers, and if we should be unfortionate enough to have a name like Madonna or Stone, it could very well be examined by strangers. * CES 2008: AT&T looking for ways to scan customers' communications for copyright violations * http://bits.blogs.nytimes.com/2008/01/08/att-and-other-isps-may-be-getting-ready-to-filter/
2 responses

• United States
10 Jan 08
Wow!! This is unreal. Isn't anything private anymore? And to think this is the Cell Phone company I have for the moment since they took over Cingular. To me, this is unfair practices, and should not be allowed. But anymore how do really know what will be safe, and what not anymore. It is getting unreal.

• United States
10 Jan 08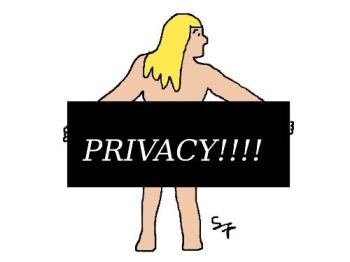 Frankly, I don't know. I read tech blogs to attempt to keep up with all this skulduggery. They cover mostly filesharing, but you learn a lot about keeping your privacy covered. * http://www.slyck.com/ http://www.afterdawn.com/news/ http://torrentfreak.com/

• United States
10 Jan 08
Oh brother if that happens then I should switch providers...I hate that I want to keep my privacy private hence the term privacy...gosh what are they going to do next...they take things too far and pretty soon they will go into our home and take away our privileges to go online or watch tv or even cook our own food...they are wack...

• United States
11 Jan 08
Give the bone-brains a piece of mind...LOL AT&T 175 E. Houston, San Antonio, Texas 78205 (Address of Principal Executive Offices) (210) 821-4105