The Ipod Touch Rocks!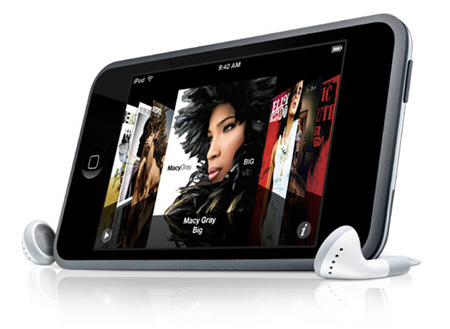 Philippines
January 29, 2008 7:52pm CST
Just got my ipod touch 16 gb and I must say it truly rocks! Almost filled it up with all of my music and some movies but the feature I am enjoying right now is its wifi capability. I know cellphones and other gadgets offer the same, but the Touch's screen is clear and big enough for my needs. The zoom fucntion works well too. If you are thinking of buying yourself one or for a loved one then go ahead. It is really worth you money.
5 responses

•
16 Feb 08
i got this ipod touch beacuse of you said it was great. i am very greatfull you talked about it. i thnk u for this post. i love all the feeaturs you told me that what persuded me. i love this phone got it only got it today. and so many features i havnt got a clue about.

• Malaysia
2 Feb 08
wouldn't it be better to use the iPhone instead? I mean, though you may not use the phone features in it, but it would be nice to have it there, just for your extra sim-card, if you have one.. or.. is iPhone not available in your country? I am waiting for iPhone to be launched in Asia before getting one. Knowing Apple, they will be lauching Asia's iPhone with better or more features and definitely fixing the loop holes in the first iPhone.

• United States
30 Jan 08
I just have to say, I am jealous, but I am glad that you came here to let us know how you liked it. I have been wanting one for the longest, and glad to see your comment here. You must have a lot of music if it filled up liked it did because I know it takes a couple of thousand songs there. Cool.

• Philippines
30 Aug 08
i'm still weighing between the ipod touch and the iphone 3g.. for a while i've been reading all the forums of the two and have not decided yet.. i think i like iphone3g better but now i read about the drop call problem.. anyway, congrats for having ipod touch.. enjoy.. :-)

• Philippines
1 Sep 08
i heard rumors that the new ipod touch may include gps.. which i certainly will like very much.. although having bigger capacity is also a welcome improvement..

• United States
5 Feb 08
my friend has one and it's AWESOME yeah im'a have to get me onee ! lol