What is your view on sumo?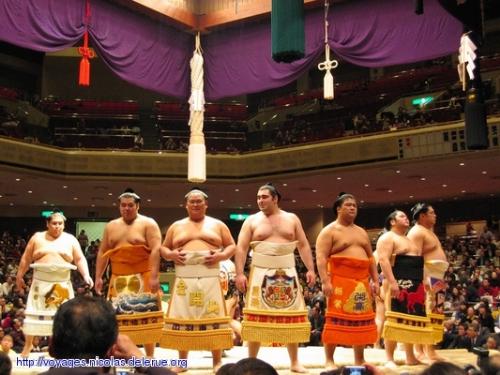 Romania
February 7, 2008 12:06pm CST
For a few, sumo is a way of life. For a nation, sumo is the most beloved sport, and more of a tradition than a sporting event. For others, sumo is just a funny scene of two fat guys shoving each other. I find sumo to be a beautiful sport, requiring great strength, discipline and technical skills. What do you make of sumo?
3 responses


• Ipswich, England
15 Nov 08
Hi there Vasile. I can't say i find it embarrassing and i respect their right to practice this sport as long as it is traditional. I believe that tradition is important as cultural exchange is one of the greatest things on this Earth. I will say that i find it kind of funny and i laugh at times when i see the sport, but i do consider it a sport.

• Romania
15 Nov 08
At first it was funny for me to watch sumo too. But after a few tournaments I've started to see the skills behind it and it turned out to be fascinating. Unfortunately, Eurosport Romania doesn't show sumo anymore and I don't know of another television that I can watch online that shows sumo. I really miss all the tournaments...


• United States
8 Nov 08
Hello

I think it is a lot harder than most people think if you ask me . I watch it sometimes when it is on tv . I would like to go to a match if I was ever otta the country and had the chance . Think it would be much fun to cheer on !!!