Please Pray for My Friend

United States
February 10, 2008 3:36pm CST
I'm a bit worried. I have a young friend who is not well. Last night his stomach starting aching real bad and he began to throw up blood. He went to the hospital where they ran a lot of test and concluded that something is wrong with his liver. An exact diagnosis has not yet been made. The hospital sent him home earlier today and he is on a strict diet of water only for 24 hours so they can do a full blood test on him tomorrow. I am asking if everyone will please pray for my friend. He is still very young and should have a full life ahead of him. Thank you all in advance for your consideration in this matter.
4 responses

• New York, New York
11 Feb 08

I will pray for your friend. I hope his pain goes away and recovers very soon. I am also lighting a candle for him. Please tell me his first name.

• United States
11 Feb 08
Thanks howard96h. His name is Richard.


• Canada
10 Feb 08
Yes I'd be happy to include your friend in my prayer list for myLot friends. In checking your profile I see you are 24 years younger than me. If your friend is anywhere near your age that is awful young to be having those kinds of problems. I hope your friend will be OK. Hard to say but it may be just an ulcer that needs to repair itself. Let us pray for good results dear.

• United States
10 Feb 08

• Canada
11 Feb 08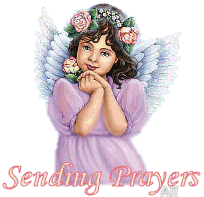 I am so sorry to hear of your friends liver problems. Of course I will keep him in my prayers. Please update us when you know more about his condition. Good thoughts and prayers until then.