You are not going to believe this....................................

United States
February 15, 2008 11:26pm CST
but i am about to ask you a crazy question. This question is for those people who still swear (curse). What is your favorite curse word and why? What kind of people or situation makes you curse when you are trying so hard not to. I try not to swear but there are times when people just get on my nerves. Looking forward to hearing from you.
2 responses

• United States
16 Feb 08
I think mine would be the F word. However I don't try to say it around my children too much. The most often they hear it is when we are in traffic and some idiot don't know what a red light or stop sign is. And there's the occasion where you are driving down the highway and you got a vehicle coming right at you, so of course I start cursing at those idiots as well. I have precious cargo (my children)in my vehicle whenever I am out on the road. All I got to say is if one of these "idiots" hit me while I got my children in the vehicle, they better hope no one gets hurt. I would do anything to protect my children.

• United States
17 Feb 08
I hear you Miller1978. I am a parent of3 boys. Now, let me ask you a question, do you have road rage? I have passenger rage, lol. I came up with that one myself, he! he! he! Be careful and be well!

• Philippines
16 Feb 08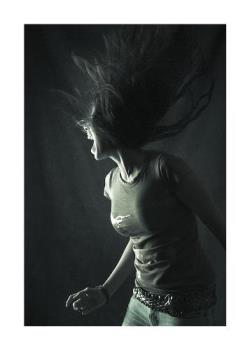 oh no.... i got tons of blatant words, but of most... i usually use the F*** and the Biatch word.. i seldom use it, it always goes with stupid people who never wants respect and is so lame to do their jobs.. making excuses and does nothing but pester us.. there was once when i was about to deliver the package and the girl who attends to me, is not on the mood, first she gave me the papers angrily, then told me to write this and that in a high tone.. i was about to burst, she could have asked nicely, .. but i maintain composure.. then the worst thing, she drop my packages i swear i hear the stuffs bump like its gonna break.. thats it.. I stood up and look at her eyes like eating her.. then said loudly, You B*tch! how can you serve customer services when you are such a pain in the a**! I will let you pay those mor*n! so she realized how terrible shes been handling me.. she slowly take hold of the package and do it the right way.. people needs reprimanding than considering.. sometimes, this world needs those words to awaken them.. but i only say it when its necessary..or when im about to break! take care linda^_^