reiki

Israel
8 responses

• United States
5 Mar 08
You can (and should) ask the receiver spiritually if you can work on them. When you are preparing to send the energy to them, ask them if it's OK- if you feel a negative response, don't send it. The other question, if it depends on your beliefs; I don't think that it does. My first experience with Reiki was a woman I didn't especially like asking if she could do it to me when I was very uncomfortable during my pregnancy with my son. I agreed to let her basically just so she would leave me alone after. I had no expectation it would work & really didn't even want to agree to it. I had such a positive response to it that I sought out becoming attuned myself.

• Israel
5 Mar 08
What do you mean ask spiritually? How do you do that? I'm just starting with Reiki. Thanks for the response!! Do you heal yourself every day? Can you do the healing more than once a day? I am interested in improving my eyesight what specific things could I do for eyesight?

• United States
5 Mar 08
Have you had an attunement or have you learned about it on your own? While I think that you can learn & practice on yourself simply through self-learning, an attunement is a really good idea if you plan on using it regularly. I've only received a first attunement, there are 3 total. I do plan on going through all three & have self-studied the other two levels. I practice almost every day, occasionally getting busy & forgetting it. When I use it on myself, I most often also have a list of others who I want to offer the energy to. In a relaxed, meditative state I ask those people in my mind if they're ok with it. Do you have a lot of experience or understanding of energy work in general? My belief structure includes that our spirits, souls whatever you wish to call them, are not tied to our senses or physical body and that we are all, in some way, connected. I feel I send out some sort of "vibe", and pause for a moment to feel a response. Sometimes I don't feel anything, sometimes I feel a very clear yes and sometimes I feel a clear no. Neutral or yes, then I go ahead and include that person. But a no, I leave alone. And you can use it as often as you like, even several times a day. Unlike some other forms of energy work, you shouldn't at all feel drained or tired after using Reiki. When you work on someone else you are redirecting their energy, not giving them yours. When you work on yourself you are opening or moving your energy, but not depleting it. Hope that helps :)

• Israel
6 Mar 08
Thank you for your comment! I will continue to work on this, first on myself, and then on others.

•
5 Mar 08
I had a neck pain and this started with a numb hand eventually travelling up my arm. I thought it a trapped nerve maybe caused by muscle strains as it only occurred from tricep exercises with heavy weights. My physio sessions pin pointed this as advisable to seek a surgeons opinion. It turned out to be multiple level discs bulging, pressing nerves etc... Well before all this I had a reiki practioner through a friend free of charge lay hands on my back of all places in a bar. He was told about the numb hand and tricep pain. He amazed me at the time by saying he could feel knots in my muscle and that he was feeling he was drawn to my neck. He didn't massage at all, only pressing his hands against me. It was hot and he grunted alot saying he could feel extensive damage. He felt my pain as I was drawing so much energy from him. He got tired just laying his hands on me. But I did get temporary relief for what was discovered to be very serious spine damage. So yes, I believe reiki is real with you believe it or not. At the time I thought it was a bar joke until I felt relief.

• United States
13 Mar 08
rachael5760, I am a Reiki Master Trainer in the Usui Tradition. In this tradition, there is a specific symbol that is taught at the third attunement that aids in healing and attuning over great distances. Even if the "patient" does not believe in Reiki, the energy can work, however, their disbelief can also hinder the energy. If they have not given consent for you to work on them, then I recomend asking them. The Karmic consequences can be very bad when working on someone without permission. As far as the attunements go, you can be a very skilled healer without them. The attunements open your energy centers to be more accepting, which is extremely helpful in Reiki. In some areas of the world, you may encounter the need for the Certificates anyway or find yourself in a legal battle... especially as Reiki becomes more and more accepted as an alternative form of healing.

• United States
13 Mar 08
I apologize for the double post, it would appear there is a lag issue somewhere...

• Canada
10 Mar 08
Reiki is not a religion reiki is a type of energy healing. The person that you are sending to does not have to know but for ethical reasons you should ask if it is ok to treat the person. All you have to do and the person that is being treated has to do is believe that reiki will work for them. I think I missed it but did you say if you had been attuned? You need to be attuned to channel reiki, the attunement needs to come from a master/teacher. You can energy heal without attunement, but for reiki an attunement is needed. If the person being treated doesn't believe the treatment may not work because they have to allow reiki to work for them.

• Israel
12 Mar 08
I am attuned to reiki level 1 as of Monday. I can work with energy balls, and I threw one to my mother last night, but she lives in another neighborhood. How long should I wait until I get attuned to level 2?

• Grenada
24 Mar 08
Namaste well of course a reiki practitioner can heal anyone that really wants to be healed! Believe me I am talking by experience. There are people who dont want to be healed! Indeed there is no need to believe in Reiki to be healed by it. The best example is the reiki sessions on animals or plants! They respond perfect because intuitevely they underdstand that it is quiet helpfull for them. Pets calms down and plants grows perfectly. I request you to do an experiment that I did in the past to 2 bonzai trees... I used to apply Reiki only to one of them every day twice a day. This tree grow up much more than the other and became far more stronger. In fact we lightworkers have to ask permision even from the animals or plants! The answer comes intuitevely. Light and Joy Blessings and Wishes

• United States
13 Mar 08
Rachael5760, I agree with alot of the others who have responded to you. I, myself, am a Reiki Master Teacher. Reiki, like many other spiritual practices has undergone several splits, recreations, and changes. I was attuned to mastery in the Usui method, which also has several different "traditional" methods within it. There is a symbol that is used by my particular line for distance healing specifically. Many other traditions believe that you can only do it properly during a hands on session and that distance healing using Reiki is impossible. In my own experience thus far using Reiki, I have performed the ritual on someone in England, and I am in the United States. Whether they believe in it or not, it can work, though the chances are better if they do, because their spirit will be more accepting of the energy. Regardless, you should definately have their permission first. If you do not have their consent, the best case scenerio is failure, with a worst case being the Karmic Backlash from performing ritual on someone who does not wish it. Reiki's only necessary belief system is believing in the Reiki energy. You do not have to be a specific religion to practice it, though some religions frown on it's practice. As far as receiving an attunement to use healing, I don't find that my healings are any more or less effective having had them. There are also many methods taught now on how to attune yourself.

• Singapore
12 Mar 08
Sure you can. Before you send reiki, ask permission from that person's higher self. Usually by default, it will be a yes - who does not want to accept positive energy? But there are people who are intentionally closed - in that case, then the reiki will fail. There is a school of thought that thinks that the energy will continue to be around that person though - until he starts to accept - then "suddenly" reiki will come pouring all over him. Reiki is independent of beliefs, religions, etc.

• United States
6 Mar 08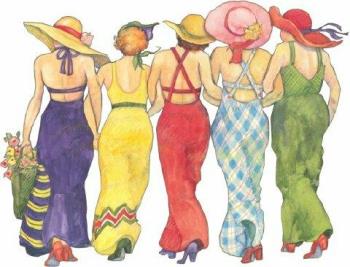 Rachel, I have just sent you a friend request and when you accept I will be able to private message you. I am wondering if it is your mother you are asking about? I will add her to my Pagan prayer list for when I light my candle every morning. As to your question about sending distance Reiki - most certainly it can be done. There are many "healers" more than willing to take your money for doing it also. Personally, I would NEVER send Reiki to anyone without first asking their permission. This is because it may cause a fluctuation in blood pressure or some kind of "energy reaction" that would startle the person being sent the energy treatment unawares. In my opinion, it is equal to putting a pill into someone's food and not letting them know they have taken it. Does Reiki depend on your personal belief? Only to a degree, sweet Rachel. When you first begin to practice, most are a bit sceptical; but the more you work the more results you see and the more you believe. The most important thing to remember is to never allow Ego to get in the way. No Reiki Practitioner is a "healer". We are only vessels of the Universal Power that is the "Energy of Life". Without that, none of us could do anything. Not only that, there is no one, that cannot serve as a channel to the Universe. All you must do is to open yourself and your heart to love, compassion, and the will to help others.~Donna