Cycle 10! who do you like?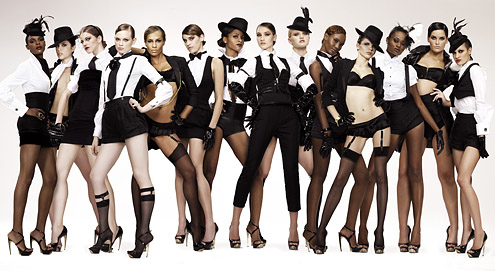 United States
March 7, 2008 6:02pm CST
ANTM's 10th season is on now..Who do you like best so far? I love Fatima's look, especially after her makeover. She has gorgeous cheek bones. But I don't like her attitude that much. I also like Claire. I think she looks amazing with the new super short hair, and I think she's pretty talented too. :]
3 responses

• Philippines
23 Apr 08
I like claire a lot. the hair suits her well and she's badass!


• United States
12 Mar 08
Fatima looked so much better with her makeover, I can't believe she was complaining about it so much!! Claire is definitely beautiful, but only when her mouth is closed...her teeth are huge and her smile is unattractive in my opinion. My favorite is the Polish girl, Katerjina (?) not sure how to spell her name, but she is BEAUTIFUL. Her pictures are not amazing yet but I think she will climb to the top.