Why are mice attracted to cheese or is it just a myth?


United States
March 16, 2008 11:33am CST
I don't usually have mice in my apartment but just now I heard a sound in my little kitchenette that sounded like it was coming behind my stove and I'm thinking it has to be a mouse. That got me to thinking...do mice really like cheese or is it just a myth? Have you found that cheese attracts mice or not?
4 responses

• United States
16 Mar 08
Hi ctry,...I believe I read somewhere that mice really do not like cheese. They are normally grain eaters, and cheese is not part of their normal diet. I'm pretty sure they like peanut butter though. Hope it's not a mouse in your house....take care.

• United States
16 Mar 08
I think any kind of food attarcts mice. The way my husband catches mice is by putting a tootsie roll in the moustrap it is hard and they really have go pull if you put cheese on it they can usually get away with it without setting off the trap.

• United States
16 Mar 08
I have caught more mice in my garage using peanut butter in the trap. I knew they liked peanut butter from my days working in the grocery store. The people that did the candy order for (brand name here) peanut butter cups would come out and use some kind of laser light to scan over the packages at the checkouts. One day a lady was pulling a bunch of them off the racks. I asked her what was up and she said there had been mice pee on the packages. I told her that was gross. She said that is why she is pulling them. Mice apparently had been all over the trying to get at the peanut butter. Needless to say, I do not purchase these things from the top of the box!! It's amazing the stuff I learned about critters just from working in a grocery store for 28 years!! Another hint...don't ever use the grocery store coffee grinder , just take my word on this!!! PEACE

• United States
16 Mar 08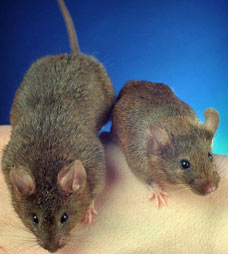 According to Dr David Holmes, an animal behaviorist from Manchester Metropolitan University Mice really are not attracted to cheese. They like something sweet such as grains or fruits. I think that the myth was created by the cartoons of Tom and Jerry. I have always had better luck catching mice with peanut butter or just plane butter. I put just enough on the spring of the trap so they have to lick the spring and catch the mice. I always had to have some else get rid of the traps for me.