What Are Some Of Your Favorite Board Games Of All Times?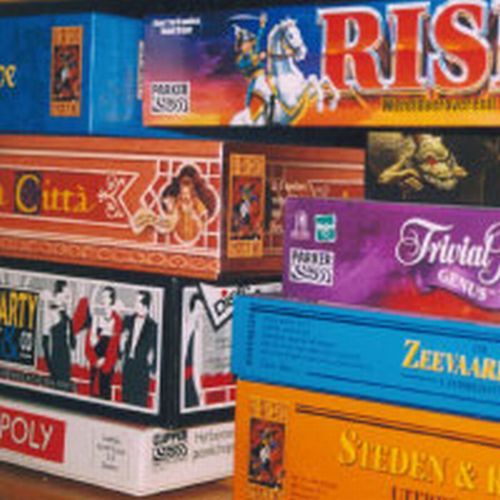 Australia
March 30, 2008 6:35pm CST
I love playing board games! Growing up, my family and I would sit around playing some of the best board games. Sometimes we would spend a whole Saturday afternoon playing games. These included some of the best times that I ever had growing up. Sadly, I think that electronic games have killed the board games that we grew up playing, which created precious family moments and family bonding time. Some of my favorites were Therepy, Sorry, Trivia Pursuit, Wheel Of Fortune, Family Fued, Scrabble, Monopoly, Life (my favorite is the newer version however), Charades, Cranuim, Uno, Pakeno, Skatagories. These are just a few that I have loved and still love to play. What are some of your favorite board games of all time?
3 responses

• United States
30 Mar 08
My grandsons are 6 and 4 and we have alot of games to play..we have trouble, sorry, uno, skipo, backgammon, monopoly, scrabble, yahtzee, chess, chutes and ladders, candy land...The boys love the boardgames and the card games..we have Blues clues...checkers, and some more. They love anything that includes dice....I think the board games and a deck of cards is so much more fun then the electronic games..and we spend alot of time outside...I feel you can build more lasting memories when playing games together..and boy do we laugh..It is always non-stop fun....can't beat that..

• Australia
31 Mar 08
Yes, I definitely agree. There's nothing like a family coming together to play a good board game that makes them laugh and just have fun together. By the way, I love Yahtzee! That was another one that my family and I used to play together a lot....

• United States
30 Mar 08
I still like to play scrabble! We play super scrabble and once in a while we play monopoly! Life was fun to play and to learn about life! "Go to the head of the class" was another good game to play as well as memory!

• Australia
31 Mar 08
You should try the new version of life, it's awesome! They have fake credit cards and and an electronic gadget where you stick the credit cards and which keeps account of your money and assets. It's so much fun! Welcome to the 21st century I guess ;-P

• United States
6 Jun 08
I grew up playing Monopoly, Life, Sorry, Aggrivation, Uno and several card games. I don't play them anymore b/c I don't have anyone to play with. I've bought several of them for my Niece and Nephew but they rarely play them either...their just too busy. **AT PEACE WITHIN** ~~STAND STRONG IN YOUR BELIEFS~~