Share Those Smiles?

United States
April 22, 2008 4:10pm CST
Okay so this is simple a friend started a discussion about what makes you smile and I loved it so much I decided to steal it in a way........But I want to see people share those smiles wether it be yours, a childs,an animals, or just someone you know heck ill even take a celeb with a good smile. I just want to see all those nice smiles lets all have a good day and smile.
6 responses


• United States
3 May 08
Well no photo showed on my end but I bet its cute. Its amazing how our kids just show those pearly whites and we go soft.


• Philippines
3 May 08
Hey I wanted to share some photos of myself or my kids with those smiles, but I dont know how. Theres no option here to attach a photo on my reply. Anyway, maybe just in my thoughts, thanks for making us smile, lol


• Etowah, Tennessee
4 May 08
Hi Longbangod! You can not add photos on your responses until you get 500 points. When you get 500 if you don't see "ADD IMAGE" below your text box, log out and them log back in. It should be there then. You are very close to 500! Hope you get there soon! You can also copy/paste when you get 500. It is handy to write things in wordpad(or something similar) and then paste it in the response box.


• United States
3 May 08
Thats teenagers for ya lol. Thanks for sharing which ones yours?


• Turkmenistan
23 Apr 08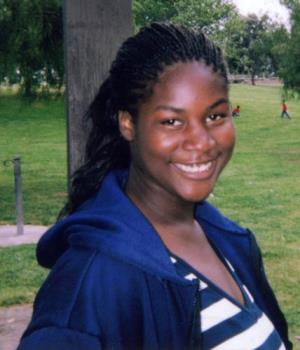 My family and friends make me smile all the time. If it were not for them, God would still give me a reason to smile. But I thank him so much for the blessings of love in my life. This is a picture I took of one of my seven nieces. She has a beautiful smile.

• United States
23 Apr 08
She does have a nice smile thank you for sharing finally someone understood what I meant lol.