New gardens #1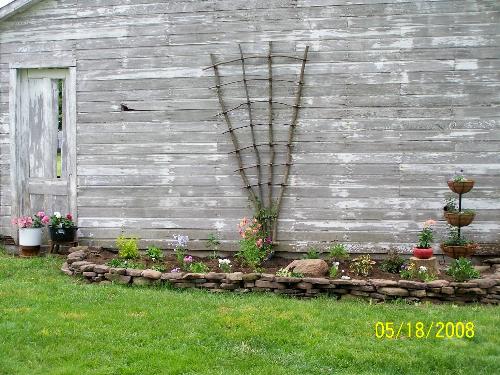 United States
May 19, 2008 6:10am CST
I decided that I wanted to put in two new gardens (flower) this yr...This past weekend I finally got them done and I'm actually pretty pleased with how they turned out..Of course they'll look alot better once the flowers/plants fill out etc... This pic isnt the greatest but this is the Butterfly/Hummingbird Garden I put in.. Have you started your gardening? Have you put in new gardens or redone old ones etc?
4 responses

• United States
19 May 08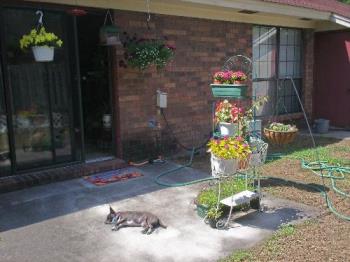 I would live to have a nice planted garegn but I do have anyone to help me. So I just decorate around my patio with potted plants. I have just spent my "stimulus check" and have had the whole area around the patio resodded. BTW that is Pepi sunning and snoozing. He loves the sun!


• United States
19 May 08
oops typo should read " planted garden"

• United States
19 May 08
OMG I need some coffee s/b "love to have a nice planted garden but I do NOT have anyone to help me" Sorry ...I need to waken up!

• Regina, Saskatchewan
19 May 08
I have to totally redo all my lawns this year in my new house. That means gardens from scratch. I've done this many times and I'm looking forward to it. The house looks great, but I need the gardens not only to sooth my soul, but improve curb appeal for when I sell the house next year! LOL

• United States
19 May 08
Looks good to me! I've still got most of my stuff in containers, but I did put a couple of things in the ground near the house. I've got flowers on my beans, yippeee! As soon as my batteries are done charging, I'll get a few pics and start some discussions with what I've got going. I started tomatoes from seed and they're doing pretty good too!

• Canada
19 May 08
This is the first year since we bought our place that we have concentrated on improving it. We are adding a few raised beds to grow veggies in and we are also starting new flower beds. It will be a learning experience for us and we are new to this but I am hoping it will also be fun and rewarding.