Nuke The Whales!! (a politically incorrect discussion)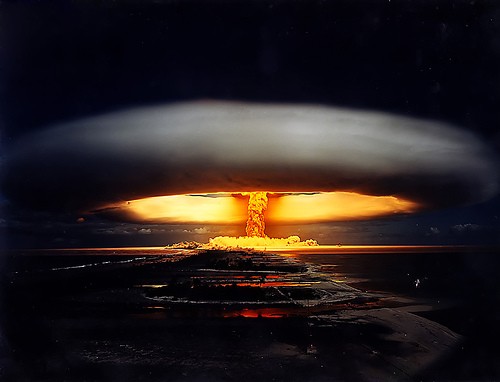 May 19, 2008 8:53am CST
Yep. I said it. Nuke 'em all. I'm tired of hearing about how the Japanese are wrong for hunting them, I'm tired of all the "Save the Whales" groups. I'm tired of their stinky carcasses washing ashore. "Nuke 'em 'til they glow an' shoot 'em in the dark", that's my motto!! So; whaddaya think?
5 responses


• United States
19 May 08
Right now I can't think! My brain neurons have gone into overload and the wires in my head are sizzling.. as I can't decide if I should post my own favorite rant (drill under the ice of anwar for heaven's sake! before our economy collapses!) or should I hurl some insults your way? hmmm.. I'm not all that good at insults (nothing's coming to mind) so I guess it's the rant that wins! Carry on dude!

•
19 May 08
Many thousands of years ago (okay, maybe it's only 30 or so) a friend of mine used to go around spouting his favorite weird saying of the week. The one that stuck in my head through all the years was "Nuke a baby whale for peace". It totally makes no sense, but that was the purpose of his life; to not make sense. I don't know why it popped into my head today, but I thought "Aha! This will at least give people a
reason
to fish slap me!" So here, in all it's glory, is the result of my friend's innocent comment all those years ago.


• United States
19 May 08
It just goes to prove, what is life, if it isn't liberally speckled with very unique characters! And that nothing is ever really wasted!! (Except maybe some folks on a saturday night or something I suppose.)

• United States
10 Aug 18
Nukes are expensive. I say we smother them slowly by dumping all of our plastic garbage into the ocean and...........WHAT?........we already do?..........WELL ALL RIGHT THEN.........keep up the good work humans!


• Bunbury, Australia
10 Aug 18


I'd like to nuke all those do-gooders who don't research their subjects and don't have any facts. I could make the world a really good place if I were in power.