Can you find out the mood of your wife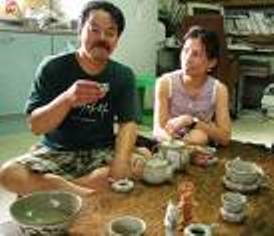 India
May 20, 2008 10:03pm CST
by the taste of the food served by her?
5 responses

• India
22 May 08
I am not fit to answer this Bala. Still little inquisitive, I am sure you wont mind it. Did you have a bad day with food today? Lol... PS: Your wife is the queen bee. You ppl will flock to her no matter what. lol..


• Delhi, India
24 May 08
LOL! What an interesting thought you have written Bala! I simply love your thouhgt. I buy your argument, when the food is delicious and tasty it denotes that wife's mood is fine and when the food is just feel ordinary, it means, she is upset or may be too tired to cook a delicious food. What happens with you in such case? Have a great day & weekend ahead!


•
21 May 08
I'm afraid I'm lacking a wife, so I'd find it hard to answer that! BUT .... I reckon my family can guage MY mood by whether our evening meal is all prepared and ready nice and early or whether I'm making a 'picnic' out of all the odds and ends for ease! It all depends how motivated I am, and how motivated I am depends how happy and cheerful I am.