How do you save money?

Australia
10 responses

• United States
5 Jun 08
We follow a budget, closely! Everything that is not absoulty necessary we leave off. Eveybody in this family reads so i joined a swap club for books online where the books are free. And take my word that is abot a 100. a mo. savings. I also trade services (Babysitting services for living room and bathroom painted ect..). we are planning to join a sam's club with my daughter and her husband so we can buy bulk and split it two ways.

• United States
31 May 08
I recently converted our minimum payment budget into a super charged debt-tackling plan. I got the idea of debt snowflaking from the personal finance bloggers i've been reading on the net. I'm actually taking every red cent I have after the fixed household expenses and applying it to credit card debts so i can tackle the principle because the way I see it: 1. What good is saving money when the interest I get is completely eaten away by the interest others take! 2. If I have no money saved, I won't want to spend more than what I have to.

• United States
30 May 08
We have money that is put into savings from my husband's checks before we ever even see the money. Then we have my husband's take home pay budgeted pretty closely. Anything that we have left (like on a month when the electricity is lower than usual), goes directly towards paying down debt. I do things online to earn the extras that we buy. We take my online income, and divide it by 4 every month. 1/4 goes to paying down debt. 1/4 goes into savings for specific things, like Christmas/birthday gifts, etc. The other half goes toward extras that we want, but don't need. We would find it too hard to completely cut these out, and would mess up our budget if we tried. So we just use what I make online to come up with money for things like eating out, buying or renting movies, putting gas in the van for trips that we don't HAVE to take, etc. Right now we aren't really concentrating on putting money back for our future, really we just save the 5% of my husband's check that comes out automatically. Once we get some debt paid off, we will be using that money to put into savings, though!

• Singapore
29 May 08
We do some budget for the month. I collect cupons, does online surveys and find ways to invest and earn money from home.


• United States
28 May 08
Yes, we do everything we can to save money also. We have listed all of expenses and cut out what wasn't needed (such as buying coffee outside the house-now I bring coffee in a travel mug)and formed a budget. We stick closely to this budget. We use coupons to save money on our food bill (and with the gas prices rising every other day in the US, it seems that food prices go up almost every week)we carpool when possible. I even look for ways to cut corners with my online handmade craft shop, by getting cash back or using coupons when I buy supplies (I buy sea glass for jewelry-Ebay auctions & get cash back) For items that I would like to purchase as a gift, I found there are many other sellers/crafter that enjoy trading items and I just picked up a beautiful handmade pair of cufflinks for my hubby (for Father's Day)for a bracelet that has been sitting in my shop for over 3 months! I wish I had more time to cook, I'd love to make breads for the family. I do make extra large portions when I make stew, meatballs, etc, so we can take them for lunch or a quick dinner when our sons have sports that night. Great thread... I love reading everyone's ideas!

• Australia
29 May 08
Thankyou for your response. I think everyone is having to do as you are and cut out costs that really aren't needed. Little luxuries are becoming a thing of the past for most. You certainly have the right idea with the trading - I do that where possible too. It's great to see all these responses!

• United States
27 May 08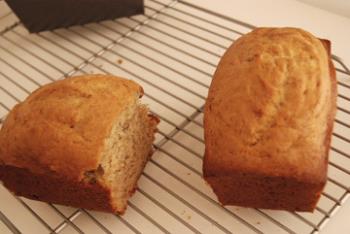 I would suggest walking to save money, as gas keeps getting higher. Make it yourself, as already made food adds to the food bill. I bake bread, muffins, cookies and other items every week.

• Australia
27 May 08
It's hard for us to walk as we live 50km from town - we do have a tiny town 2km down the road but to shop we need to drive at least 50km. I make everything myself, I don't buy any pre-made foods as I love to cook. I make bread, cookies, cakes - everything. Thanks

• Philippines
27 May 08
nowadays, saving becomes an important habit to stretch our money. what i do is to save on things that i can do without. i read online newspapers than buy paper edition. walk to the market rather than take a public transport. have a packed luch rather buy in a cafeteria. borrow DVDs for movies and cut on going to the movies. have a no-spend day; i do this on sunday. i just stay home.

• Indonesia
27 May 08
I made a saving account in which I am obligated to put some amount of money every month. I can not take the money in the account unless I close the account. This will last for 3 years, since that's the time frame I agreed on when setting up this account. I think it's a great thing to have this kind of account since it will definitely helps you save money.

• Philippines
27 May 08
well me i really don't save money i'd just spent it as i can....i don't know why i can't save...i admit i can't resist spending when i had the mood to spend my money at hand... wellll....good for you ...you had live by budget for sure you can live life in the future like amongst the known well-lived individuals in the world... *jam* -live life- keep it simple***