Stress can be a killer.............. Beware!!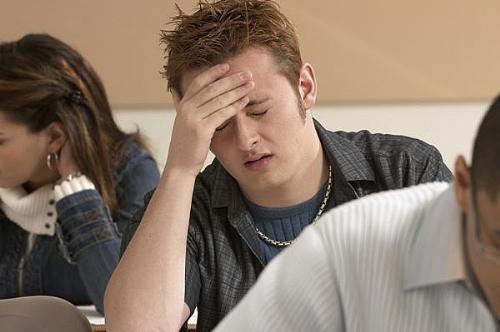 India
June 18, 2008 6:42am CST
Hi everyone!!!! I have seen how stress affects the health of a person. It has turned one of my collegue into an old man. He is always depressed and has had a heart attack a couple of months back. Yesterday he tried to commit suicide too.And now we think that we can't make it stop,as he will try it again.... I am just confused about what ways we will tried to opt to help him. Does stress have a hold on you? If it does, be careful, it will take years off your life.
6 responses

•
18 Jun 08
We all need a little bit of stress in our lives. But these days we seem to be having more and more placed on us, especially at work, and for many, myself included, we can no longer take the strain. I had a nervous breakdown 18 months ago as a result of work related stress. You are quite right, if it goes unchecked it can kill you. Your friend needs to see a doctor and get some help. NOW.

• India
18 Jun 08
Thanks for sharing!! That is the main problem,he is not visiting a doctor,he is saying,that he needs no medicines which the doctors will prescribed. Do you have any suggestions???

• India
20 Jun 08
Hi I feel sorry for your friend. He need some counselling by an expert and he has to change his attitutde towards life. There is no need to be stressed always and we can not prevent what life kept for us. Please help him to think positively and ask him to view everything in a positive manner. As friends can help a person in critical period of his life and try to cultivate optimistic thinking in him. Many people now a days are suffering from stress. We have to learn some stress releasing techniques like yoga and all and practice them every day. Stress can be a killer.

• India
20 Jun 08
We have already asked him to think positive. Anyways, thanks for your response.

• United States
18 Jun 08
whenever i feel stress at work i make sure that on my days off i would do something new or travel in a place i have never been...that way i forget my stress at work and feel renewed to handle another week of stress.

• India
18 Jun 08
nowadays we hear and read so much about stress. Everyone seems to be suffering from it.But actually it is quite simple top keep away from feeling stress by adopting very easy measures.Daily breathing excercises,listening to soothing music,laughing out aloud daily for five to ten minutes,and having a light hearted conversational interaction with friends and loved ones are the measures that one can easily and daily follow.

• India
19 Jun 08
Thanks for commenting. I will tell him to take all these measures so that he can recover.

• India
5 Oct 10
Well true, stress causes attacks and most health problems, its highly dangerous and hence we should learn to manage stress.

• Indonesia
26 Jun 08
Thanks for the warning. I just started a discussion talking something related with the stress condition as I have a friend who works under pressure. Everybody has warned her to leave her current job, since she seems very stressful towards the daily work / task. She gets slimmer and slimmer everyday and we just keep wondering if the tension in her work has caused that, because the employer doesn't even pay attention that it has been lunch time, and keeps discussing work with her, and she often gets late in having lunch. I think it can kill her, but she said that she couldn't leave the company right away, before the things got settled. * sigh *