My cat Nova picture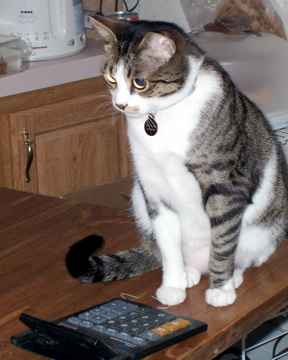 United States
6 responses


• United States
8 Aug 08
The last litter my last female cat had was amazing. She was only 7 months old and a small cat. She had six kittens!! I was shocked. Her first born, I named Cruiser. The day after birth, he came crawling out of the closet to find Delilah, his mommy. His eyes weren't open yet, but he followed her scent. Of course I kept him. I took so many pictures and video of all the kittens and their antics. I had more fun and laughs with them. I really miss my cats. Maybe someday. Just wanted to share that. leenie




• Australia
8 Aug 08
Hi there MH4444 your cat is so cute the photo of the cat i have is not my cat but cats are so cute i wish i got pictures of my cats when i had a chance but i dont have a camara but the thing is my cats are so cute as well take care happy postings.

• United States
9 Aug 08
Your cat is gorgious I love the grey and white on him. Your lucky to have gotten a pose just like you did for most cats are not that good unless there asleep and don't know your takeing th picture. My cat Butterball who is a year and 5 1/2 mon ths old now is black and white cutest loveable cat. He defineatly is a momma's boy is with me at all times except for when he has to go out side to do his prowling like most cats do. Cat's are the best pet I think enjoy your cat and have fun take care. :)

• United States
10 Aug 08
I love the name Butterball. You have to share the story on that name. Cute! I know, he's a character. The first time I took him to the vet he was crawling everywhere. I was a bit embarrassed. The vet laughed and said of him:" he not shy is he?"

Not one bit.

• India
9 Aug 08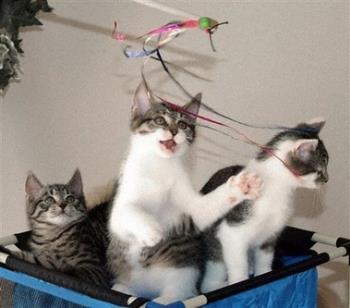 well ur cat nova sure looks pretty & seems he/she got a pretty caring owner tooo...so wat do u feed ur cat extra other thn fish & milk?