Obey the Traffic Rules..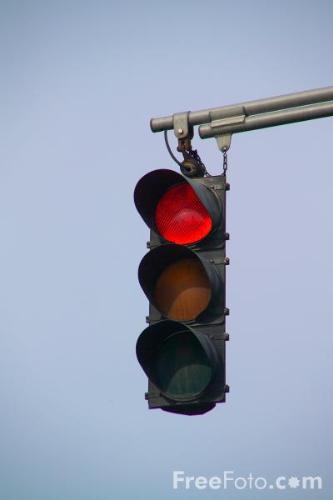 India
August 12, 2008 4:50am CST
How many of us obey the traffic rules..?? I am going to office by only Two wheeler daily, which is around 20 kms from my home. When i going to office and come bank to home, i have seen many people they not at all concerned about the Signal, they just like that, drive their vehicle and passed aways, even though if they hold the Two wheeler or four wheeler.. Why they put the signal as Green, Orange and also Red.. Nobody realise the same, even after got the Red signal, the people are still crossing the Road with his vehicle.. This will leads to the Accident only.. If you escape from one place, two places.. one day or one week, but its always danger.. So, please Follow the Rules and regulations of Traffic and save yourself. Post your opinion about this topic..
3 responses

• India
12 Aug 08
I have seen similar cases in many cities of our country. but let me tell you, in my city the traffic rules are very stringent and very few people can dare to disobey traffic rules. you will see all the traffics here maintained by traffic police and people get cash fine if they disobey signals.so most are bound to obey this.

• India
12 Aug 08
Thanks for your view.. but chennai is very special place for disobey the traffic signals, even though the law may be allow them for spot fine..

• Pakistan
12 Aug 08
In subcontinent ,we learn in a hard way..according to me , few minutes is the difference ...If you follow the rules , you may reach your destination ,few minutes late. and if, you break all those rules , you will reach few minutes earlier... But, in this case, you may see FEW people , reaching their last destination ( GOD forbid ) a few YEARS EARLY. so , BETTER LATE THAN , YEARS EARLIER... Hope you agree with me....

• India
12 Aug 08
Yes because of this i never wanted to learn driving at all.. i know to ride a cycle but i never rided in the streets.. actually disobeying traffic rules are not only the problem , many areas ae still under contruction if you take guindy kathipara just imagine how long it took to build it, my college bus passes through that route and 3 long years of my U.G i had a bad time there, and now in T.nagar the same old flyover construction has started these are also the problems for traffic.. and after tambaram there is not proper signals maintained.. and just because of that i have seen many accidents happened there .. So everything hould be noticed not just the rules.. what do you say?