Do you keep accounts on your daily, monthly expenditure or money spent?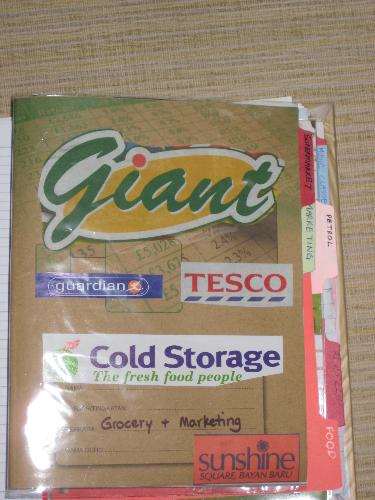 Malaysia
September 5, 2008 6:22am CST
Hi all....just wondering do any of you myLotters keep an account on your daily and monthly expenditure? Like having a book to write down what you spend on, the date, where you bought the thing from and how much and at the end of the month or week you will total up the amount. Just to keep track on your budget. As for me I have a grocery book which is divided up to 2 sections. 1st half is for supermarket groceries and the other 2nd half is for stuff bought at the wet market like veges, meat, fish and eggs....etc. I also have another organizer book divided to a few categories for petrol expenditure, tupperware sales, food expenditure (how much we spend on buying/eating ready cook food outside). I find that it is a good and healthy habit to keep an account of my household expenditure as it helps in monitoring our household budget and also the price of food and stuff. Does any of you do this?
2 responses

• Ireland
5 Sep 08
What an excellent idea. I wish I could do this but I am the world's worse at keeping accounts. Every time I withdraw money from the bank and I have spent it, I always wonder what I have spent it on...it just seems to vanish. I think I will have to copy your post and try to get my finances organised. It might also teach me to be a bit more trifty.

• Malaysia
5 Sep 08
It was not easy for me at first starting to keep accounts on my household expenditure. I was like you....always wonderin what I spent my money on but that was before I got married. Marriage just changes a person.....hehehe

. After I got married I started keeping accounts on my household expenditure...it takes discipline to do that and can't afford to wait for the accounts to pile up then only I record it. If not I gotta have a memory like an elephant to remember where the money go to........thanks for responding

• Malaysia
5 Sep 08
Oh, I don't keep account of the amount spent on daily food & all that you've listed because......your my wife

You do all that, haha

& I'll keep myself busy on the business one, haha

But don't think I wouldn't know if there's any overspending going on as I'm the one in charge of the overall spending & budget, mauaha

• Malaysia
5 Sep 08
Yes my Lord zweeb82....yes sire.....everything shall be reported to you.