The Philippines is the Rock Capital of Asia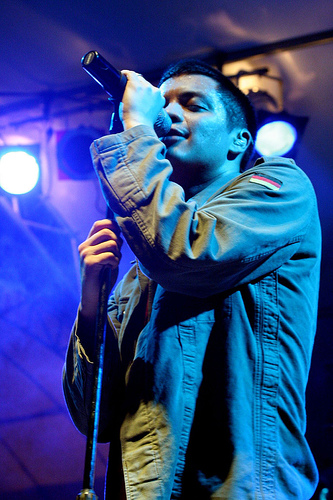 Philippines
September 29, 2008 9:37am CST
Rock music is undeniably booming in the Philippines at a large scale..rock bands are spurting out everywhere..all of them somehow has great music..but only few of them will make it big..its a very competitive world..Filipino people are so hooked with rock music today than ever before..Filipinos from all walks of life listen incessantly to OPM rock..the rest of asia are dabbling mostly in pop music especially in japan, china, taiwan and korea..rock music from other asian countries are no match to the genius that is PINOY ROCK! rock on!
4 responses

• Philippines
5 Oct 08
I don't know about that. I think Japnaese would be my choice. When It comes to technical skills of musicians, I would say that they have a lot of talent tgere. Just try watching anime. The opening and closing themes :)

• Philippines
5 Oct 08
yes i also watch animes and i have to say that the soundtracks, which are mostly rock, are very impressive. i was also able to hear a korean rock band in a korean movie and their music is so unique and fresh. it was fantastic. if i compare them to the filipino rock bands, well, filipinos are no match for them. i guess im really wrong about this discussion..filipinos cant parallel the rock talents of japan and korea..

• Philippines
23 Oct 08
Jrdnron, I'm a pinoy living in Leyte. Let me ask you, have you left the country already? Have you visited any of the countries you mentioned? If you haven't might as well make a retraction as to what you said. It is true that the Philippines and Japan did rock music long before the others did it here in Asia. But times have changed, the other asian countries are also rocking now. Dude, the web will show you you that there are many awesome rock bands in Japan, Korea and China. From what I know there is a metal scene in Taiwan and a smattering of good indie bands as well as a burgeoning reggae scene. Please think about what you are going to post. You bring shame to our country. Other Asians are gonna think that we are like red neck hill billy Americans who think anything that's non American(Non - pinoy for you) sucks. The band scene phenomenon has lately been rising all over Asia, heck even Vietnam now has a band scene. Don't get me started with the indie bands of Singapore, the alternative bands of Malaysia and Indonesia.. etc..Look right and left before crossing the street.


• Philippines
29 Sep 08
hey! i didnt know that... i know that the pop phenomenon has been on the rise, watching the korean shows and other music fad on TV.. i never realize that filipinos are getting extremely good at Rock music... well, we all have to express ourselves even through music... so ROCK ON! mga PINOY!... :D