Do you add Brewer's Yeast in your dishes?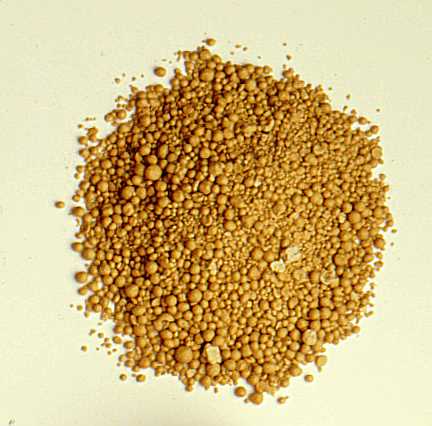 France
5 responses

• Ireland
4 Oct 08
No, I don't add Brewers Yeast to my dishes. I use ordinary yeast when I am baking bread but I would never add Brewers Yeast as it has a bitter taste and smell from it. I believer the actual Brewers Yeast is also very good for insomnia as it helps to relax the brain.

• Philippines
4 Oct 08

Hi there!

I use brewer's yeast but not for myself, they're for my dogs. Brewer's yeast is a good source of vitamin B complex, protein and chromium which supports the nervous system, help maintain the muscles used for digestion, and promote the health of skin, hair, eyes, mouth, and liver. I give my pets the tablet form. My pets are shih tzus and so they it for good growth of hair. I never get to try taking brewer's yeast though I know they're healthy. Ciao!


• United States
4 Oct 08
I did put brewers yeast in some things for awhile, supposed to have vitamins in and stuff. But then I started having yeast infections, so whether it was related or not, I cut it out. Does not taste the greatest, so I had to put it in stuff that had strong tastes to overcome it. Take care

• France
7 May 11
And I prefer soya sauce for example, the taste is much better and I imagine the effects are less harmful

• India
21 Feb 11
Hi Brewer's yeast is mostly taken as health supplements in form of pills. I am not sure whether it can help in hair growth, but it surely has many health benefits.

It is used in nutritional supplements, where it is often referred to as "nutritional yeast". It is deactivated yeast, usually Saccharomyces cerevisiae. It is an excellent source of protein and vitamins, especially the B-complex vitamins, whose functions are related to metabolism as well as other minerals and cofactors required for growth. It is also naturally low in fat and sodium. Brewer's yeast contains at least 40% protein, B complex vitamins, folic acid and nicotinic acid, besides minerals like Calcium, Iron, Magnesium, Phosphorus, Potassium, Sodium, Zinc, Copper, Manganese, Selenium and Chromium and Amino acids like Tryptophan, Threonine, Isoleucine, Leucine, Lysine, Methionine, Cystine, Phenylalanine, Tyrosine, Valine, Arginine, Histidine, Alanine, Aspartic acid, Glutamic acid, Glycine, Proline, and Serine. A high content of chromium is found in brewer's yeast. This mineral has been found to be beneficial to diabetics because of its ability to improve glucose tolerance.

• France
7 May 11
Oh indeed it is so rich I never knew about the pills.

• Lubbock, Texas
4 Oct 08
When I first started using brewers yeast it was the B Vitamins that attracted me. I was a nervous wreck and B12 is good for that. It also has Riboflavin, Thiamin, and Niacin in high amounts, plus a host of other vitamins and minerals. I used to put some in orange juice with a little honey and stir it all up and drink it. I didn't like the taste of it, but I believe that delivery in liquid works fastest and gives the body much more of the nutrients than taking pill form. After I passed that crisis in my life I didn't think much about it until my cat got on up in years and her coat started getting dull and shaggy. My daughter suggested I put some brewers yeast in her food. I don't do it all the time, but sometimes she gets these "spells" where she won't eat what I feed her, but she'll stand at her bowl and meow so pitifully like a little kid begging to eat dessert first.

I can usually sprinkle about 1/2 teaspoon over her canned food and she'll eat it and after a few days she's back to normal. I like to put it in yeast bread (which I seldom make). It enhances the flavor. It's also good in soups and stews and casseroles. If you just use a little it enhances the flavors and helps blend everything together. After you get used to the taste of it you can begin to add more and actually get enough of it in your recipe that it gives you quite a bit of benefit.