Have u smile for today?

9 responses

• United States
27 Oct 08
Yes I have smiled today. My daughter had a bit of a hard time waking up. When she did, she kissed me on the nose and closed her eyes to sleep some more. It was really cute. But then again she is usually able to make me smile.

• India
27 Oct 08
Hi friend, Welcome to mylot site.You are absolutely right.See friend,life is short,we don't know when we die.So we have to lead a happy and simple life which no one get hurt because of us.Even though it is difficult to live,just try for that.You be happy than make others happy.If you get problems,solve them,because for every problem there is a solution in this world.Nothing is impossible by god grace.So why to tear up when difficulties if there is solution for us to solve it.If difficulties spend some time by feeling it,but be bold to overcome as soon as possible.That is real life.No one in this world live with out difficult.Each and every one have difficulties.A real happiest person in this world is,who overcomes fast. Have a nice day.

• Philippines
27 Oct 08
Yes, I smiled a lot today. I took care of my niece who is turning 7 months in November and I was so happy to find out that she can roll over already. I think I just didn't smile, it was more of a laugh,

. Before that, I accompanied my cousin to buy a bag in the nearby mall during the afternoon. I saw an old friend, we had a short chat and that made me smile. Also, the items that are on sale made me smile even more.



• Philippines
27 Oct 08
Hi friend. Yup, I smiled today. Even though it wasn't a hearty smile, it was still a smile nonetheless. But I would really love it when I smile out of happiness and not out of pretense.

• India
28 Oct 08
yah .. i have smiled today very largely.. and even i smiled when i read this discussion.. i am a smile lover...hahahahahahaha

• Philippines
30 Oct 08
hi simran! yes smiling is really good. there are plenty of reason to smile. the moment you were able to wake up this morning is already a good reason to smile. just keep on smiling. take care

• Philippines
29 Oct 08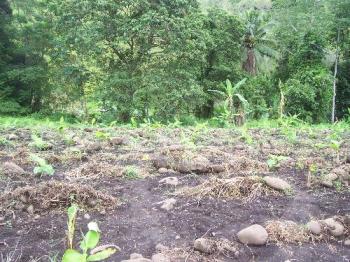 You are absolutely right. I am a happy person and I do smile inwardly a lot. There is a lot to be happy about and a lot to be smiling about. Cheers!!

• Indonesia
29 Oct 08
Hi simran11977, I agree with you. Our smile is the only reason to smile.... BTW, this discussion is same with mine here, too. Go there...if you want...Have You Smile Today in questions & answers(http://www.mylot.com/w/discussions/1762001.aspx?p=1#2_18274588).

• United States
27 Oct 08
A smile is one of the most contagious things there is. Not only does smiling make those around you smile it will make you feel better too! So go ahead smile at someone today!