What do you eat to reamain healthy?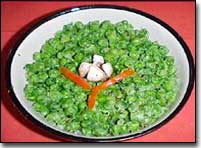 India
October 31, 2008 12:15pm CST
Well i take lots of dry beans and spinach.
4 responses

• India
31 Oct 08
Hello,Bigott! I am a vegetarian and eat lots of vegetables and fruits daily.In the morning I never eat breakfast.Instead I drink two cups of green tea and glass of vegetable juice which keeps me active.Normally I eat my lunch at 1.0 PM which include vegetables stew,fruits salad,yogurt and soup.In the evening I just drink a glass of fruit juice.And in dinner I eat whole wheat bread and vegetables fry and some fruits.This way I have spent seventy years with no problems.I never eat in hotels or in fast foods center for which I am fine at this age. thanx.

• India
31 Oct 08
i dont have time even to have my breakfast. anyway, atleast to maintain my nody from damage, i took soya milk often. also fruit juice sometimes

• United States
31 Oct 08
That sounds good, although i have never tried spinach by itself before. But as for me. The foods that i eat to remain healthy are lots of fruits and wheat products. I eat a lot of whole grain foods also.

• India
31 Oct 08
i dont even hjave time to take my breakfast. but any how to maintain my health from damage, i used to have soya m,ilk & fruit juice often!