How is your mylotting experience been during the holidays ?

Jamaica
December 29, 2008 7:42am CST
How has your activity been during the holiday season ? Has your actvity been the same ,reduced or greater ?.How are your responses during this season .I have personally found that the number of responses has been reduced during this season. What has your experience been ?
5 responses

• United States
29 Dec 08
My mylotting experience has been slow this holiday season. There doesn't seem to be as many discussions, or people answering my discussions. There are discussion I've started that I thought would get more people answering to them, but so far there has only been a few.

• United States
29 Dec 08
it wasn't as slow as i thought it would be. sometimes on the weekend it really slows down. i like it when i hear from everyone. mylot is alot of company to me.

• India
29 Dec 08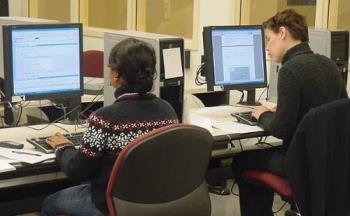 I am little bit differ form you, because during the holidays only, i will spend more time in mylot, morning i used to wake up little bit early and finish my work early, and sit in front of the computer and start work on the mylot, and i will spend most of the free time with mylot only on the holidays. And during the holidays, i cannot spend more times, initially, i will spend my late evening times in mylot, after 10.30 p.m. i will spend around one or two hours in a day, but during the past couple of month, since i was in the selection committee, i am not able to spend the time at home, and i was out of station, even though i will try to login when ever i found time.. but i am not able to spend more times.. Like that, i am not be more active int he month of January also, because i am going out in the month of january also, propably, i will be back in the last week of the january only, so, i can able to meet you people only after 3 weeks only.. But I really miss mylot during these days.. All the very best to you, keep posting and enjoy mylotting.. HAPPY NEW YEAR..

• Philippines
29 Dec 08
i haven't been able to make posts here in mylot lately as i've been busy with other things especially during the holiday season.i'm even fortunate that i am able to make some right now.i'm waiting for something to finish so might as well make posts here while waiting for that.i kinda miss mylot actually.i'm looking forward to making posts again when i'm not that busy anymore. happy holidays! happy mylotting!

• Philippines
29 Dec 08
i do not have the slightest idea that there is reduction in the posts during the holidays. this is because i have only been back mylotting within the period. this is good news for me. there is a possibility that i have still more old friends around and they'd show up after the holidays. how i miss them all! have a happy and prosperous new year, ronnyb. may the incoming year be good and kind to you, too, bringing in more and better blessings.