Do you eat olives?

Canada
5 responses

• United States
29 Jan 09
That sounds a little bit weird to me. LOL I used to love olives when I was little, but now I hate them. I'm not sure why. I don't mind doing the "other" thing, though. :-)

• Canada
29 Jan 09
It is weird,i know.I like olives and i do the oters thing but i don't know there is a connection there!


• Malaysia
29 Jan 09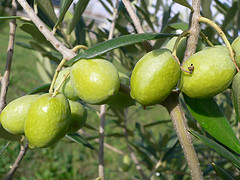 It is an old folk saying but taking olives OIL consistently does support our health as it is one of the antioxidant. Olives cannot be eaten right off of the tree; they require special processing to reduce their intrinsic bitterness. These processing methods vary with the olive variety, region where they are cultivated and the desired taste, texture and color. OLIVES OIL rich in Vitamin E.


• Canada
29 Jan 09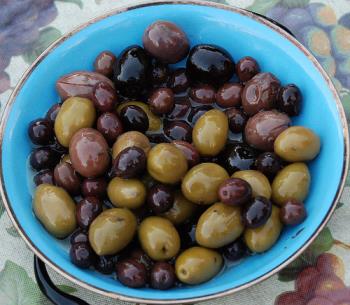 I've never heard of that. I don't think it's stupid to say, but I'm not sure how true it is. Saying's like this make me wonder how they got started. Maybe a couple had dinner one night and she had olives, then by coincidence she swallowed later. I'm curious by what you mean when you say "a little true". Do you know something we don't. Bon appetit!