Got my first payment from Neobux.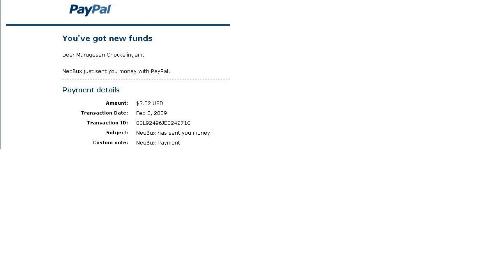 India
February 3, 2009 1:47pm CST
I am happy to say this. Not because the payment was instant. Not because this is my first payment from a PTC job. Because I joined this site after knowing about this site from you,mylotters. Also I am referral to one of mylotters. Thank you mylotters. Happy mylotting
4 responses

• India
4 Feb 09
congrats ,i too got paid by this site .i am on my second payment from this site...this is a great site which pays instantly...this one of the trustable site..i have 9 referral but only three are active..happy myloting and have a nice day...

• United States
3 Feb 09
Congratulations on your first payment! Most of the sites that I use to earn money are sites that I heard about here at mylot also. I have never tried neobux before, but I have been hearing a lot about it lately. I think I will have to check that site out sometime!

• Jamaica
3 Feb 09
Woe - this is so great for you. many congratulations.

• Finland
3 Feb 09
Congratulations, I'll also recieve payment soon, I have now 1.6$. Happy mylotting