MY HOROSCOPE in the*STARS* SAID THAT TODAY I WOULD.....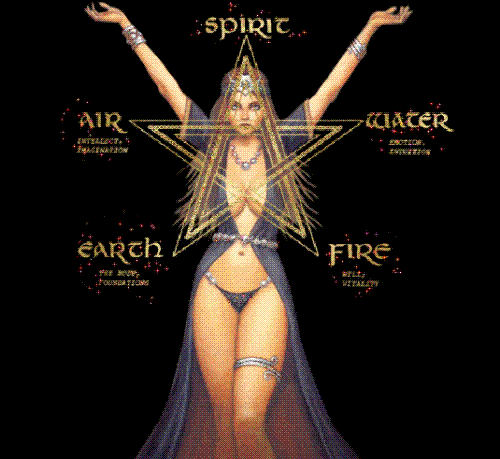 Canada
February 7, 2009 5:17am CST
Get alot of responses from the Mylotters..lol..will my horoscope be true or false? How many of you believe in horoscopes? Astrology? I would be tended to believe in astrology more than horoscopes.
5 responses

• United States
7 Feb 09
First of all I don't think your horoscope would be that specific.

In fact if you truly read horoscopes you will notice that they are always vague and can be interpreted in any number of ways. When horoscopes were first invented the star patterns that they are said to draw their predictions from were in a different part of the sky. In fact they were on the opposite side of where they are now. So how could they, even if they were intelligent, know anything about how our life was going to play out now? As you can probably tell, I don't believe in horoscopes at all and I don't even read them for fun. I hope you are successful in getting a lot of responses though.


• Canada
7 Feb 09
so true what you say..and my own horoscope..(discussion) lol..seems to be working quite well..I am getting responses..I did it out of fun not expecting so many responses..it's great!

• United States
7 Feb 09
hello dancingredfeather and did you make up your own horoscope for the day like that today? lol and sometimes my horoscope in the daily newspaper is actually correct for the good things that might happen to me in the course of the day like that. lol so yeah, i guess that i some what believe in the daily horoscopes that i read in the daily newspapers. and i hope that you get as many responses as you want to this Mylot discussion and all of the rest of them as well. take care and have a beautiful day today!

• Canada
7 Feb 09
ABSOLUTELY !!! LOLLLLLLL .well my own horoscope is getting realized..I am getting responses hehehehe..so great..fun as heck..I love being in here because people are so great.

• India
7 Feb 09
I believe in astrology because of my experiences with it.Why many times predictions using horoscope fail is becoz of the time of ones birth may not be correctly remembered.Sometimes a difference of a couple of minutes can make a big difference in the reading .That is one of the reason why predictions fail.And one should always consult a good astrologer because as with all occult science there are people who cheat too.

• Canada
7 Feb 09
That is true..me I was born 7 a.m. and I don't believe in horoscopes but numerology I do because numbers can't be wrong and everything that exist is mathical.

• India
7 Feb 09
Astrology is one of the most ridiculed,misused science in the world.Its a very strong science in India,where a lot of work has been done with tremendous effort.However,most people now a days,just take it up a profession(even in India),Iam not sure how many of them are really worth of taking up this precise science.It requires a lot of work and care for the humanity. But again,this happens to many types of scinces.If in right hands,it works wonders and can lead to much ridicule and misuse otherwise.

• Canada
7 Feb 09
U are absolutely right. I am a aboriginal and we were taught how to look in the sky and fortell the weather would be like. We are very close to nature. Astrology unfortuantely is misused. It is an exact science but its classed along with horoscopes who are inaccurate and downright crap.


• Canada
8 Feb 09
Absolutely, God gave us the creation to use wisely and we can use the moon, the sun, the stars & Nature to know when the rain is going to come, the time just by looking at the sun, moon for beauty, etc etc. When the leaves turn inwards I know that it will rain. I can tell time just by looking where the sun is situated. I never wear a watch. I can look at clouds and know what weather we are going to have. etc etc .