Love

United States
February 14, 2009 12:37pm CST
I feel that you should always tell everyone that you love everyday that you love them.Because you never know what could happen.You may never get the chance again.Especially today you show your loved ones how much you care.But,not just today or on other special days,such as birthdays,anniversaries,Christmas,Easter and so on. What do you think? Do you tell your loved ones you love them often enough? Happy Valentines Day to all my mylotter friends.
9 responses

• United States
14 Feb 09
I think you should tell the people you love that you love them today and every day, because your right you never know what the next day will bring. That's why I tell my hubby and my kids that I love them all the time. I also try to live day by day so I get every thing out of my life. I let my kids live there life to by getting messy and having toys all over the floor because that what kids do. I try to get out with my kids and spend as much time with them as I can and even though my hubby works most of the time I still try to spend as much time with him as I can. I think every body should do this because you really don't know what the next day will bring.

• Canada
14 Feb 09
Well said reoko10 ... is very true that you just never know what tomorrow may bring! Someone can be taken away in an instant second!

• United States
14 Feb 09
That is right you never will know when the last day will be.


• United States
14 Feb 09
Yes Vickie,we both do know that.Have fun this weekend with your grandson.

• Canada
14 Feb 09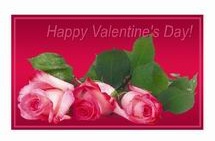 Hi dfollin!I agree and I make sure that I tell people I love them a lot more then just once a year or just on holidays! I tell my hubby and daughter on a daily basis actually LoL! And every time I talk to family on the phone because we live far away from each other before we hang up I always tell them I love them too! Also my best friend and I tell each other we love each other all the time either on the phone or msn because we live about a 7 hour drive away from each other! I hope that you have a nice Valentine's Day as well my friend!


• Canada
16 Feb 09
Thanks hun, my Valentine's day was good, hope yours was too! I'm sure my daughter and hubby almost get sick of hearing it I tell them so much that I love them lol. I'm so sorry to hear about the loss of your husband!

• Philippines
15 Feb 09
I think in some people they might get bored if you say it too often or say it lots of times. Some say it might just become something caual to say just like saying "hi" and "hello". Well, when i say that word i really dont want to say it casually because i want to say it sincerely and with feelings. Some people say that saying it too often might make it loose its real meaning and thus the word would become overused just like a habit. Happy valentines day too.

• Indonesia
15 Feb 09
I love your statement. I always tell to another person that i love them. It will give a good sensation to them. So why we don't tell to anybody that makes we happy? Love is the good reason to take care this life. Happy valentine too. :D


• United States
15 Feb 09
Hello dfollin! My husband and I never missed to say I love you. That's part of our daily routine. I guess it's ok to be used to say those words and to show your love one how much you love him/her because like what you said, you never know it might be your last time to say those. If my husband will miss to say I love you to me, I will not talk to him for one day.

• United States
15 Feb 09
i think u are right . tell them every time u get a chance.u are right u don't know from one minute till the next what's going to happen.

•
14 Feb 09
I tell my parents that I love them everyday, but I still don't think I tell them enough. You should tell them every second you're with them! Well maybe that would get a little annoying.. But you know what I mean. You can never say those three words enough. They're so strong, and mean so much. If you lose a loved one and know that you didn't say those words enough, it is just heartbreaking. So I vow to tell everyone who means the world to me that I love them. Everyday.