Whats your favorite scent?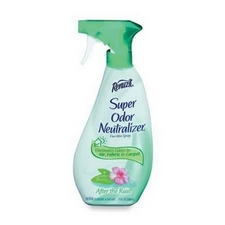 United States
March 5, 2009 7:21am CST
We all have something we like to smell. I love to smell runuzit super odor neutralizer's. I use these to fresher my entire home. Pure breeze is light and airy. I like Orchard Garden as well. I keep two in the kitchen. One in the bathroom and two in the living room. Whats your favorite brand and scent?
7 responses

• Ipswich, England
5 Mar 09
Hello friend. I will not give out any brand names for products but i will tell you my favorite flavors and scents: - vanilla - banana and orange (in fruits) - lavender I think there must be others that i like also, but these are the ones that i can remember right now.

• United States
5 Mar 09
banana sounds nice to me. But,I can't stand the smell of them. Lavender is best

• United States
5 Mar 09
I'm allergic to most synthetic scents, so I can't use or stand perfumes anymore. Boo-hoo! I used to love Timeless and Moonwind though. Now I love Pledge lemon scent and the wonderful Pine-Sol. Those two I hope I don't get allergic too. I can't tolerate any air fresheners. My daughter used one once, and I had to air out the house for a week. In winter!! Brrrr!!!

• United States
5 Mar 09
Oh your so right I would not want to use any either. That sounds sad to hear.

• Philippines
5 Mar 09
i love the scent of vanilla and citrus fruity...makes me relax and its not so strong, just right for my laid back lifestyle..

• United States
5 Mar 09
lavender is the scent that soothes me. it will cause me to have a great nap as well. I can't use it when I am doing things. Or I will be out like a new born.

• United States
5 Mar 09
Oh i love the Pure Breeze the best and there is another called something Rain i just call the full name of but it smells so good.

• United States
5 Mar 09
yes I have had that one as well. I may very well have another one in the closet.. I stay with these.

•
5 Mar 09
All synthetic scents from perfume to air fresheners give me a sore throat, so I don't use any. My favourite scents are natural - like honeysuckle, rose, jasmine and lavender.

• United States
5 Mar 09
Oh that is sad to hear about your sore throat. I love the scent of lavender as well. This is why i stay with fabuloso.

• United States
6 Mar 09
My favorite is vanilla! I love the sweet smell but that it isn't horribly strong. I also like Rose and Honeysuckle. I love going to Bath and Body works - I love their Honeysuckle, Cucumber Melon, and Black Raspberry Vanilla! Oh, now I have to go put some lotion on! lol