For all of you struggling with Infertility wishing you a good weekend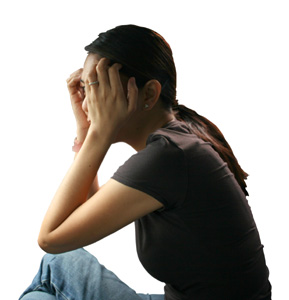 United States
May 8, 2009 5:23pm CST
I know that this Sunday may be hard on you so I give you permission to use this post or heck make your own to complain, vent and say what ever you need to so that you can get through this day. Have an extra glass of wine, go out to have a really nice dinner with your husband (I would avoid family friendly places) Do what ever you need to do to get by this weekend. All hope is not lost. I was told more than once I would never have children, in fact the cycle I got pregnant with my triplets was to be my last cycle doing treatments. We were going to focus our attentions on adoption at that point. you see I wanted to be a mom, and it did not matter how I became one. But like you and so many others I had to try to have my own. I was blessed to have triplets. My wish to all of you on this Mothers day is that we will see insurance reform so that all states require coverage for infertility treatments and not just the 15 that do, and that by this time next year you will have that baby/child you so desire to have. Happy Mothers day to you..
1 response

• Canada
8 May 09
Hi meandmy3! I too was told by Doctor's for almost ten years that I could never have kids and here I am a proud mother of a 3 year old and I am currently expecting in October :) In that ten year frame where I thought I could never have kids I was never really given reasons or answers. Then the right Doctor came along and said he would do test after test after test until he knew for sure! Apparently all it was is a cyst that I had at some point (I was also diagnosed by him as having polycystyic ovary syndrome) had swollen the phelopian tubes and made a blockage, once he did the dye test in August (where they shoot die into your ovaries to check and see if the phelopian tubes are open) I found out I was pregnant a month later in September. Never give up hope is the best advice I can give!

• United States
8 May 09
What a great story. I have heard of that happening before, where the dye test clears out your tubes etc. My problem, which was not confirmed till I was pregnant was that my cervix was blocked with scar tissue. Sperm could not make it through. Plus I have PCOS. Love those babies..

• Canada
9 May 09
PCOS is a hard thing to have to "deal" with because it usually goes hand in hand with infertility unfortunately! So as I said before the main thing is NEVER give up hope! I thank my lucky stars for my family every day :)

• Canada
11 May 09
Thanks very much for best response meandmy3