The feather ...is it message


Australia
November 11, 2006 8:22pm CST
Not long after my father pssed away I was told to watch out for feathers in strange places at appropiate times... feathers can be a form of a message.... Well I did start finding feathers on special days in strange places and I have since read about this, I thought I would post this as a friend just rang me, it is her birthday today and the said in her loungeroom there was beautiful white feather right in the middle of the room with no possible explanation.... This is so true, I have found feathers at times when I really needed something and they were nearly always in strange unexplanable places...Does anyone else believe in the feather and has some stories....
5 responses

• Australia
12 Nov 06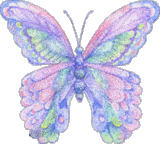 I have never heard of the feather as a message and have never been lucky enough to have seen one .I have heard of people having experiences with butterflies but not feathers . Yes i believe we can get messages in many ways and feathers could be one of those ways


• Australia
12 Nov 06
Thank you for your response... I have had so many feathers at the appropriate times I have no doubts at all....


• Australia
18 Nov 06
I could tell you many stories of what has actually happened to be regrding feathers, I must start writing them down because there are some weird ones and they make you think....


• Australia
13 Nov 06
I think it is a case of opening your beliefs as it is with most things in this area, I told a friend about this and she had never heard of it either, her father had just passed away and the next time she went out there she found a feather on her door step, ordinarily she would have ignored it, then when she took her dogs for a walk she found a clump of feathers tied together with a ribbon....leave yourself open.