Do you own a fitness machine?

United States
August 27, 2006 5:47pm CST
Which one? I need one for toning
7 responses

• India
28 Aug 06
Yes. I have one : static cycling.

• Romania
6 Jan 07
yes i have a static biciclet and a ez bare to work my biceps/triceps/chest/legs.

• United States
30 Dec 06
No sorry I dont.Happy new year .its 2007 ha,ha,ha LOL.

• United States
29 Dec 06
I have always wanted one of those Gazelle machines. They seem so easy to use. They are suppose to help you get into shape, tone, and all that stuff. I jsut haven't found the money to go out and purchase one. So if anyone has one they want to give away..... LOL

• United States
3 Dec 06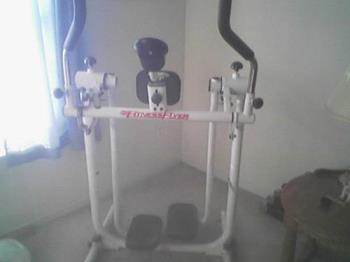 I own several pieces of exercise machines. One is called the Fitness Flyer though they do not make it anymore. A gazelle or air glider burns a lot of calories and is good cardiovascular exercise. I also have an ablounge machine and hand weights. Those should be very helpful.