What can we do for the people in Haiti?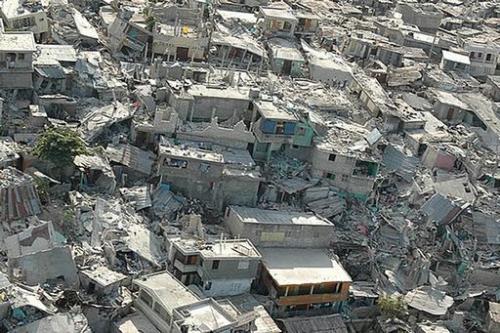 Israel
January 14, 2010 9:44am CST
Donations? Where can we send them? Spread the word? Where can we talk about it? It's an important matter and we have to act efficiently.
2 responses

• United States
14 Jan 10
donations can be made to the red cross they always send aid anywhere in the world when there is a disaster such as what happened in Haiti http://www.redcross.org/

• Israel
14 Jan 10
Thanks! There's also the possibility to send two euros with a sms, here in Italy.

• Israel
15 Jan 10
Another way to help, got this from the fanpage of Michelle Rodriguez: [b] wyclef has an awesome charity called YELE if you text to 501501 and type YELE donate 5 dollars.[/b]

• Cambridge, England
21 Jan 10
Please be very careful about these numbers to text. Some of them are scams and some are hoaxes. At the moment there are many hoaxes circulating (the sort of thing that says 'if you forward this to x number of friends, 'y' will donate $z to Haiti'. Some are more sophisticated than this.) It is well worth double-checking official websites to confirm these numbers if you want to donate this way. (
I would advise that it's essential to do so!
) Don't forget that, by texting a number in this way, you are giving your phone provider authority to charge you that amount and to pass it on to whoever has set up the facility (regardless of how genuine they are).
@wonttakelong
: The Red Cross is a worthy organisation and I believe that they try to be as efficient as any about the cost of administration. I was replying to later comments, not your response.


• Cambridge, England
21 Jan 10
I was also wondering about this and was looking for good places to donate (I want to donate my last month's MyLot payment using PayPal). The International Red Cross, of course, would be the obvious one but I have been reading around and, as happened with the Indian Ocean tsunami and the New Orleans disasters, there are (or will be) MANY scam sites who will be 'jumping on the bandwagon'. Of course, if you donate to any of those, Haiti won't see any of it! It's a sad fact about the Internet that there seem to be more scammers and criminals about than in real life. Perhaps it's because many of us unconsciously apply the 'etiquette' and trustfulness that we are accustomed to using in real life to our dealings on the Internet. One point that I came across (I forget now where) was that, at the moment, there is no lack of money and resources from international official sources. It is when that runs out (and also when it becomes clear what special needs are required) that the small individual donations will become important. In other words, even though our desire to help is overwhelming, it may be better to wait a month or so until the emergency has been dealt with (as best as it can be) and the real needs and channels for helping them become clearer.