Tango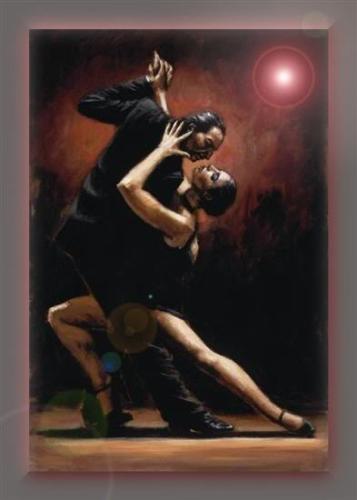 Philippines
March 2, 2010 4:26am CST
I have vented on myLot before as a way of unloading the heaviness felt inside.So here i am again..not so often though but it happens. I just ended a two-year old long distance relationship.It's been a struggle, where i felt it is more harder and painful being together than being separated.But my partner would always try to make efforts to have me back ,and i always gave it another chance,but it didn't get any better.And it dragged for two years. Now I'm at a point where, fighting doesn't affect me anymore.Being just of those things already. But i feel sad, not only because I'm alone and lonely right now .But i think of all the times and energies that only got wasted just because it has never been a tango.I am not a perfect lover and so is my ex. But i was willing to do my part in order to adjust to be able to have a harmonious relationship.But in the end, it looked like,i never did take good fine steps so that the dance will be done in coordination. And that's what is more saddening, when you knew you did your best.And yet it wasn't appreciated at all. I still love my ex, but I'm ready to move on.Love isn't enough for a relationship to survive. Love is a tango, you don't only feel the music, you need to dance it too,in coordinations with each other. Takes two to tango.
1 response

• United States
3 Mar 10
Situations like these are so hard because it involves the heart and emotions. I would say just go with your gut feeling. If you feel that you should move on, I believe you are completely justified in doing so because, as you said, you gave it your best. I know it's hard when it's not appreciated, but you will find someone in your near future who will appreciate you for YOU! Best of luck to you, my friend.

• Philippines
3 Mar 10
I am ok,right now i have become a person who chose to see the brighter side of things. I count my blessings. I thank God for my health, and my sanity. Lovers??? They come and go haha. If it's not for me, never gonna be for me.I was born to survive, thanks to maturity for i think like this now. Thank you....have a good day my friend.