your g/bf broke up with u, what are your last words for him/her?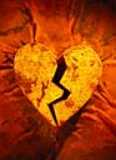 Philippines
November 17, 2006 8:29am CST
It can be anything from a message of range (anger) to good luck to just about anything u feel he/she should know.
6 responses


• Malaysia
17 Nov 06
I dumped him and told him that he is the most useless man.

• United States
18 Nov 06
I'm sorry she hurt you. Each person reacts differntly. I don't like to burn bridges behind me, so I say be pleasant, wish her well, and move on. Good luck.

• Singapore
18 Nov 06

if i wanna dump him "you are a good man, it's just me...i cannot commit myself into a relationship, i need freedom, i still wanna see other guys"if i wanna dump him cos he's two-timing "Wish you all the best with that woman!!

• Australia
17 Nov 06
if it's bad one...i'll say "it's good dat u have finally make the move, coz i've been having trouble, coming up with excuses to dump u.." if it's good one...hmmm....i dunno...seriously...may be quite hard for me to say anything..coz it may be my fault...