Should we lie to our partner?

Malaysia
September 1, 2006 2:53am CST
in our life, we can't escape from LIE to other people even with our partner like lovers, family, friends and so on... so what about you... should we lie?
8 responses


• Italy
12 Sep 06
Lying can't never help, I think... Even when it seems it's going to help, then it won't. Truth must be told, trust must be kept.

• United States
12 Sep 06
You should never lie to them because sooner or later you will get caught. You usually always have to tell more lies to cover up the lies you already told so it is best to just tell the truth.

• United States
6 Sep 06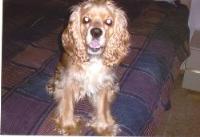 Never lie trust will be lost and probably never will be able to return . Honesty and trust is #1 in a relationship once thats broken its a done deal.

• United States
1 Sep 06
Why should we?? What are we trying to hide?? Yes I lie about minor things. Everyone tells a little white lies sometime or another. but why lie about something huge to people we care about. It will only hurt them in the long run