A lovely gift for me...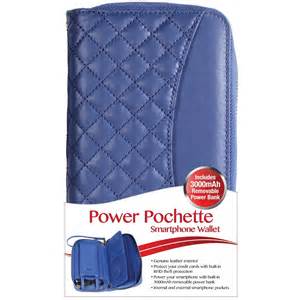 United States
December 25, 2015 11:57am CST
I am not a purse or hand bag person at all. My friend gave me this blue power pochette. I have anxiety issues about carrying a purse or even pochette. I feel like it might get snatched. Well,she is my friend and I would love to return it but she wants me to have it. I really do like it. The first thing she said,was not to regift it. My wallet is in my inside coat pocket. I don't feel comfortable putting it in a purse. What do I put in my pochette tonight. lol.
8 responses

• Genova, Italy
25 Dec 15
Great gift, always a nice thought! I today, out of the car, I lost my hat. Too bad, I bought one week ago and paid € 6.50!

• United States
25 Dec 15
Poor guy.. sorry that happened to you. I wish you find your hat.

• Genova, Italy
25 Dec 15
@sharon6345
I do not think I find it. However I have another spare!

• United States
26 Dec 15
I love purses! Totes, satchels, body bags, wristlet's you name it!

But maybe if you're afraid some might steal your bag? Maybe.. start off with a cross body bag. You can wear it in the inside of your coat and feel safer? Just a curisoity Have you gotten robbed with a purse before which resulted in anxiety issues with carrying purse? Or just personal preference and you just never liked purses to begin with?

• United States
26 Dec 15
There were a few cases of womans hand bag straps being cut off in crowds. I was robbed of chain off my neck. My brother was robbed of his brand new coat. My nephew was robbed of his new cell phone. I could keep going. lol. I wore the crossbody one today and kept my hand on it.

• United States
27 Dec 15
@sharon6345
Oh no, that is very scary to hear. I would too have anxiety, but a cross body one is the best in my opinion! When you wear the cross body underneath your coat and when you walk you could keep your hand on the bag inside too. Also a belt fanny pack ~ I like those because the belt goes through my jeans and I can hold onto my purse infront with my coat covering so no one can see.

• Boise, Idaho
26 Dec 15
I would put joke stuff in it so if someone steals it they will think they made quite a heist.

• United States
26 Dec 15
Your right on with that one. I am not putting my id and stuff inside it.

• Boise, Idaho
26 Dec 15
@sharon6345
... Yeah, just a fake pile of stuff a woman would have in her purse. Let them be the jokee for a change.

• Roseburg, Oregon
25 Dec 15
Is there room to keep it in your coat pocket.

• United States
25 Dec 15
this is way bigger than my coat pocket. This can only be carried.

• United States
25 Dec 15
I have never heard of that before..does it hold a lot?

• United States
25 Dec 15
It is a lovely present. I feel the same way tho Sharon about carrying purses or what have you. Is why I dont. I carry a waist band so that I wont be robbed under my clothes.

• Toronto, Ontario
25 Dec 15
I only carry a small wallet type thing, and hang onto it. I hear so many horror stories, and I can't afford to loose the money, or my credit cards. You can put things like business cards, or just receipts even coupons.