Demonstrating Personality?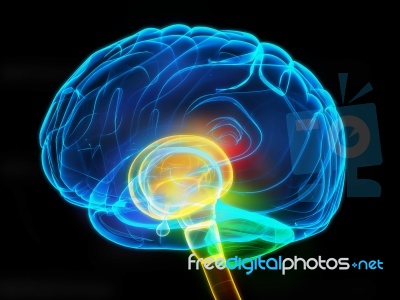 United States
March 29, 2016 9:36am CST
After a long conversation a question arose that deserves consideration. Is there an 'addictive personality'? The answer according to studies made in the fields of Psychology, Sociology, Biology and genetics support the existence of the 'Addictive Personality'. The problem comes in when people try to understand how it all relates to addiction. Here is how I understand it from personal research and reading the studies. 1. Genetically there is a predisposition for addiction generally. The specific addiction is a result of environmental triggers. For example we know there is a genetic link to heart disease and Cancer, but also that it can be affected by diet, exercise and other environmental conditions. 2. Psychology and Sociology has studied the environmental aspect of addiction over time and found that: a. Someone who has an alcoholic parent tends to develop habits that affect if they become an alcoholic or break the chain. Even if the Child of an alcoholic avoids becoming an alcoholic it can show up in their child or grandchild . b. A child who grows up in a home with an addict may change their behavior to avoid the addiction of the parent but end up with a different addiction. For example a child of an alcoholic may not become an alcoholic but could become addicted to drugs, food, cigarettes, Gambling, Sex or any number of other addictions. This is not to say that everyone will become an addict if they had a parent or relative with an addiction, but rather that the predisposition is there. It has been found that other things happen to those who have experienced a family member who has an addiction. 1. They can become an advocate to help others due to an understanding. 2. They can also become very adversarial toward addicts and the idea of treatment. 3. They can be addicted to something different. These are only 3 of the possible outcomes researched and are not complete by any means. Would you like me to write more on this? What do you think? Do you think is there an addictive Personality?
10 responses

• Pikeville, North Carolina
29 Mar 16
I want to be sure I understand what you mean by Addictive Personality. Do you mean is there a certain personality type that is prone to addiction or are you asking if there is a type of personality someone could become addicted to, as in obsessed with? I know some people seem to be addicted to a certain type of individual and the addiction usually involves physical or emotional abuse. I don't mean to muddy the waters, I just want to be sure I understand which you mean?

• United States
29 Mar 16
@DWDavis
No muddying! Oddly in a way you have cleared up a point! An Addictive Personality relates to the propensity to become addicted. A person with an obsession as you describe is actually acting out an Addiction in a way that is yet another reaction as noted in the last part! ( I May have muddied your question with my response though)


Yet?

• Pikeville, North Carolina
29 Mar 16
@Berniezeitler
You actually cleared it up quite well. It appears I understood better than I thought I did. I would like to read more on this subject.

• Cagayan De Oro, Philippines
30 Mar 16

• Centralia, Missouri
29 Mar 16
I do, and believe there is more than enough proof of it

• United States
29 Mar 16
I still wonder about the pathology of it. We do know about the genetic links between certain physical issues. But I haven't seen a lot of evidence that shows an absolute link to. When I read about addictive behaviors, and I read that it comes and Families comma I wonder how much of it is by observing behaviors and how to deal with situations, or some sort of chemical predisposition. I tend to see it more behaviorally.

• United States
30 Mar 16
@CoralLevang
Fair enough. As I understand it the link is tied into the same area as Autism, Downs Syndrome and several other areas.

• United States
30 Mar 16
@Berniezeitler
I have read that there could be some link but as I understand it it's all speculative. I wish that I were still going to be alive when all of these things come to knowledge. I hope at the same time they find out what the cure for cancer of all kinds is. I certainly would like more awareness of this carcinoid cancer and so that people understood it better. There are many of us walking around with it that don't know. I was diagnosed with many things like asthma, sleep apnea, GERD, IBS, and a whole host of other things, when was carcinoid Cancer all along that caused all of those symptoms. Unfortunately, medicine is not an exact science. Perhaps one day it will be


• Roseburg, Oregon
30 Mar 16
I think you should write more on addictive personality. I have seen so many people that loss everything because of an addiction. Which is sad for all involved.

• United States
30 Mar 16
@jstory07
I just finished the Genetic link and will be discussing Environmental aspects later!


• Roseburg, Oregon
31 Mar 16

• United States
29 Mar 16
Absolutely I think that there is such a thing as an addictive personality. I know several people that have had addictions, and they tend to replace one addiction with another. The addictions are not all substance based, and what they replace one addiction with does usually tend to be better than the original addiction. Still, it is a cycle that needs to be broken. Fortunately, the non-substance addictions do tend to be easier for these people to moderate and control than the substance-based addictions.

• United States
29 Mar 16
@purplealabaster
It is interesting how a person with one addiction goes to another without recognizing what is happening isn't it. The more acceptable the addiction, the harder to identify and the easier to hide it.

• United States
29 Mar 16
@Berniezeitler
Oh my goodness yes! Food addiction is a great example, because people obviously need to eat. Video gaming is another good example, because people are very into their electronic devices these days and everybody has the right to relax and enjoy himself or herself after a long, hard day at work. Plus, there are multi-player games, so people can join you in your addiction, and you still get the semblance of interpersonal communication and interaction.

• United Kingdom
30 Mar 16
I'd say some are more likely to become addicts than others. Shame there isn't a test and a personality vaccine to stop the addiction from happening

I think one of the key things with any addiction is that there are often reasons that led to it and they need to be dealt with before anyone can get better. Also people need to recognise what triggers their behaviour and not put themselves in those positions.

• United States
30 Mar 16
@Mike197602
Very true! Just as there are triggers for diseases to grow there are triggers for addiction!


• United States
29 Mar 16
@Corbin5
Sounds like a plan!. In writing them I will go from personal experience, Formal research and from the aspect of some personal research. I'm by no means an expert, but have continually worked through material on the topic.


• United States
1 Apr 16
Whatever tendencies a person may or may not have, they do not have to be a victim to those tendencies.


• Philippines
29 Mar 16
Yes, I want you to write more on addictive personality. I love to read more about it from your discussion.