5 English Words That Begin With "AB" … "BA"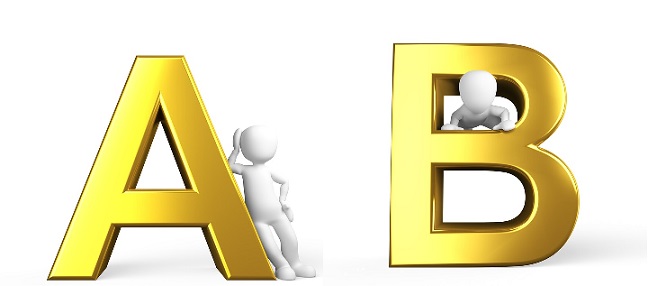 Austin, Texas
July 27, 2016 1:03pm CST
Every new year, one of my New Year's resolutions always includes enhancing my vocabulary. I say that I am going to learn a new word each day. But that never happens. However, when you can't get the Internet … it's time to peruse a dictionary and learn some new words to occupy your time. (Either that or clean the house!

) My Internet was out long enough for me to produce a series of posts. Figured since I was learning new words and since this is a global community where many members don't speak English as their first language, they might have fun learning these new words too! Although these may not be conversational words, knowing them might be useful if you're playing Scrabble or some other word game with your English-speaking friends. Here is the first set of words.
5 English Words That Begin With "AB" … "BA"
* * *
abattoir
– a slaughterhouse
abnegate
– to give up (rights, claims, etc.; to renounce)
abscissa
– (math term) horizontal distance of a point from a vertical axis
abstruce
(or
abstruse
) – hard to understand
abut
– to border (on or upon)
babushka
– scarf worn by a woman over her hair and tied under the chin (Russian for "grandmother")
badinage
– playful teasing or joking
baize
– thick woolen cloth used for coverings; coarse, feltlike woolen cloth
barathea
– fine woolen cloth, sometimes interwoven with silk and/or cotton
bathysphere
– large spherical steel chamber, able to withstand great pressure, used for deep-sea observation
5 responses

• Israel
7 Feb 18
The only word I understood from there is babushka. That is a Yiddish word. Thank you for the new words and English is my mother tongue. I am was in the middle reading group and my English like my Hebrew is not fluent.

• Austin, Texas
8 Feb 18
Thanks. I had fun finding out the meanings of these words.

• Israel
9 Feb 18

• Los Angeles, California
27 Jul 16
For a moment, I thought your post was about ABBA lol!

• Austin, Texas
27 Jul 16
That's so funny! I noticed that after hit the publish button.




• Staten Island, New York
30 Aug 17
Don't know any of these words except for Babuskha in Russian.

•
28 Jul 16
In my legal documents, I usually use waive one's rights. So abnegate is also a good alternative.