5 English Words That Begin With "EC" … "CE"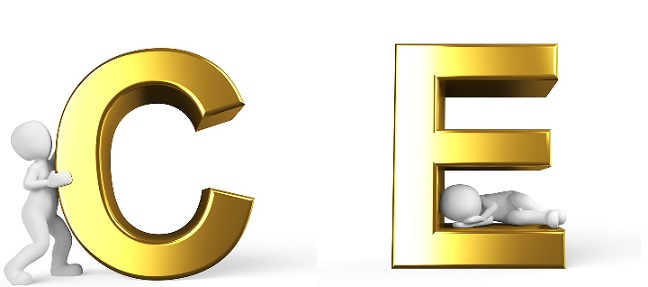 Austin, Texas
July 27, 2016 1:12pm CST
Previous post:
5 English Words That Begin With "AB" … "BA"
celerity
– rapidity; swiftness; haste; quickness
cenobite
– a member of a monastic community
cenotaph
– monument honoring a person (or persons) whose remains are buried elsewhere
Cerberus
– (Greek mythology) a three-headed monstrous dog that guarded Hades (Hell)
cerulean
– azure blue
écarté
– two player card game. Each player is dealt 5 cards and the hands are played similar to a game of whist*, except that cards may be exchanged. Cards below 7 are not used. [ whiteknucklecards.com/games/ecarte.html ]
ecesis
– the act of inhabiting; the successful establishment of an immigrant species in a new environment
echoic
– onomatopoeic | onomatopoeia – word formation by imitation of the sound made by what is represented; words chosen to imitate sound (Examples: splash or tinkle)
éclat
– brilliant success or striking effect
ecru
– (unbleached) a light tan color

Extra credit word:
*
whist
– four player card game; players are paired as partners; each player has 13 cards. The game has many variations. [ grandparents.com/grandkids/activities-games-and-crafts/whist ]
2 responses

• Israel
8 Feb 18
You really are into learning new words. So, do you remember them after you learned them? I remember things if they are told to me over and over again. If it is said once I do not remember them.

• Austin, Texas
8 Feb 18
I try to remember them even though often I can't think of a place for them in daily conversation. But sometimes I might be watching a TV show or a movie and a character might say the word and I'll think: "Oh! I know what that means!"



• Israel
9 Feb 18

•
28 Jul 16
Haven't used some of the words in your list.

• Austin, Texas
28 Jul 16
I'm sort of interested in playing the card game.