A Musical Pilgrimage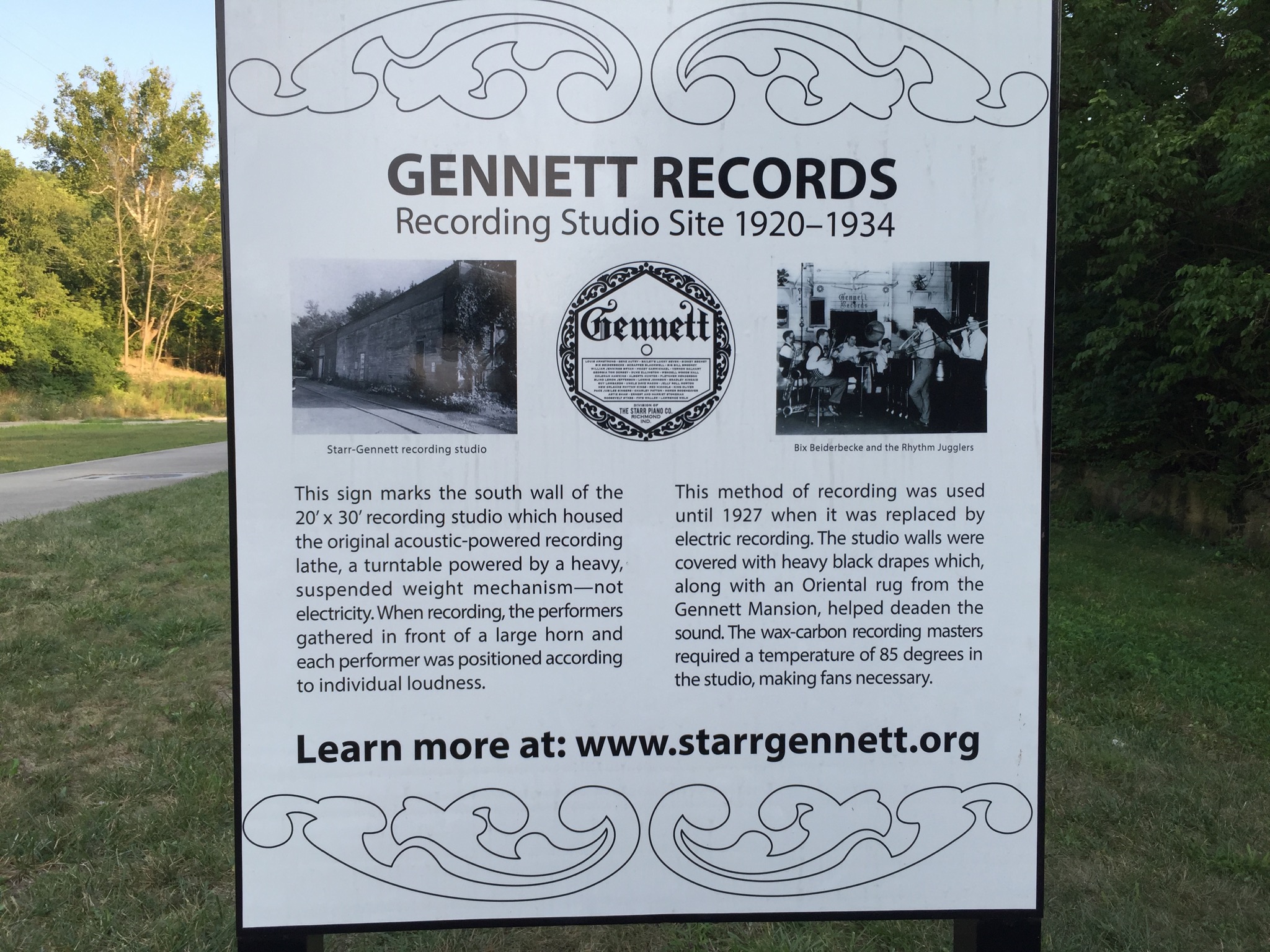 Louisville, Kentucky
August 4, 2016 8:45pm CST
I never call myself a "music fan." My love and appreciation of music runs so much deeper than that. I'm more of a geek. I once stopped and took a picture of the Etowah River in Georgia because Jerry Reed had set his song "Ko-Ko Joe" on the Etowah River. Today I had the rare opportunity to go beyond geekdom. This was a pilgrimage. We have a miniature golf tournament this weekend in Richmond, Indiana. This town on the Indiana/Ohio border isn't known for all that much (school buses are manufactured here, for instance). One thing that it was known for, however, was music. The Gennett Record company set up shop in Richmond, IN in the early 1920s. In its relatively brief history (about 15 years, before the Great Depression took its toll) it was a literal hotbed of recording. My initial interest, of course, was the country music that was recorded here: Bradley Kincaid, Vernon Dalhart (country's first million-selling performer...from 1925), Ernest Stoneman, and Gene Autry were among the legends who came to Richmond to record songs. As I walked along the pathway in the park where the Gennett Studios used to stand, I saw the diversity of the music created here. Jelly Roll Morton, Blind Lemon Jefferson, Louis Armstrong, Hoagy Carmichael, Fats Waller, and even Lawrence Welk cut songs in the studio that sat on the banks of the Whitewater River. Sadly, all of that history is just that: history. The buildings that housed the studio and the pressing plant are long gone, leaving only a solitary smoke stack and the shell of what used to be the piano roll company owned by Gennett's sister company, Starr Piano. The empty field is now a park, complete with a walking path that serves as a "Walk of Fame" for the biggest names who recorded here in the heyday of the studio. What a musically sacred site, and what a shame that the history is lost.
2 responses

• Denver, Colorado
5 Aug 16
Such history. Such a shame that it's gone. No comparison, but one of Denver's most legendary concert halls is now a Walgreen's.

• Louisville, Kentucky
5 Aug 16
Sadly, it has happened all over. The only place left standing where Hank Williams recorded is in Cincinnati. All the studios in Nashville are parking lots now, or overpriced restaurants. Nashville is systematically destroying Music Row.






• Denver, Colorado
5 Aug 16
@FourWalls
- Land developer: "Who the hell is Hank Williams? Is he the guy that's going to open a restaurant here?"

• Los Angeles, California
5 Aug 16
I bet you have been to Sun Records. I have been to the studio in Clovis, New Mexico where Buddy Holly recorded.