For How much time should we watch T.V?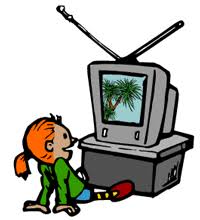 Canada
August 14, 2017 12:20pm CST
Watching T.V is a good habit if it is purposeful. People watch T.V for different reasons. Some watch T.V for keeping themselves updated about the current political or overall situation of the country and the world as well. While, there are others who watch T.V for information and knowledge about different subjects like documentaries etc etc. Kids love to watch T.V programs related to them e.g cartoons etc. Women Watch T.V for cooking and fashion shows etc. Apart from the above mentioned reasons , there may be other reasons which vary from person to person depending on his or her choice and mood. Whatever the reason of watching T.V may be, but i think there should be a moderation. One has to fix one's hours of the day for watching T.V during a specific time only. Besides numerous advantages of watching T.V, there are different health issue related to it and weakness of eye sight is one of them. So What do you suggest maximum how many hours, we can spend watching T.V during a single day?
7 responses

• Daytona Beach, Florida
14 Aug 17
We no longer watch or have a TV. Here in Latvia there is even Interactive TV that you can watch online. There is nothing however to watch. While I work on my PC I watch some movies on another PC beside me through YouTube and another movie site. That is about it. If I want to go down memory lane I watch some of my old favorite shows through YouTube just foe the memories.

• Canada
14 Aug 17
So it means that you have no worries about watching T.V and you easily watch videos of your choice on internet. But would you say about the people who are addicted to watching T.V?

• Daytona Beach, Florida
14 Aug 17
@studylove
that I cannot understand. I could never watch hours of TV anymore. I did enough of that during my childhood and teen years.

• Canada
14 Aug 17
@RasmaSandra
Yes in childhood we have no worries and enjoy watching our favorite T.V programs and Cartoons but as we grow up and with the passage of time and more responsibilities, we can't do so.

• United States
14 Aug 17
Yes, too much TV-watching does keep one from enjoying more valuable pursuits. I do not watch TV during the day, but I turn it on in the evening, but I read a book at the same time. I think it more important for children and teens to experience the world around them by limiting computer and TV usage.

• Canada
14 Aug 17
I agree with you because whenever i cross the limits watching T.V, my routines ar disturbed greatly and i can't even manage to give proper time to my family members. Thus I will urge that we should watch T.V as per needs and interest but for a limited time. How do you control yourself and refrain from watching T.V?

• United States
14 Aug 17
@studylove
I just listen to music while I am working around here during the day.

• Canada
15 Aug 17
@Corbin5
So you don't watch t.v? Then how do you keep yourself updated about the happenings around you?


• United States
15 Aug 17
On the weekends, I can watch too much. But I do try to get up and move around.

• Canada
15 Aug 17
I appreciate your well controlled and disciplined habit. What will you advise to those who are T.V addicted?


• Canada
15 Aug 17
Watching sports is very good because it develops a sense of sportsmanship. But we should avoid watching too much t.v as it is not good for eyesight. Do you agree with me?

• United States
14 Aug 17
we can watch as long we want to watch tv but i dont watch anymore


• Canada
15 Aug 17
I like your self control for watching T.V. How do you do that?

• Israel
19 Nov 17
I know this is from August, so, I do not have a certain amount of time that I watch TV except till I go to bed then the TV goes off.